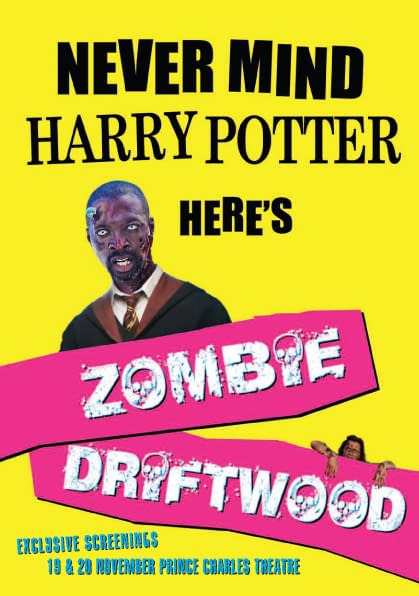 Zombie Driftwood is a genuinely independent new British film having its "launch screenings" at London's really very brilliant Prince Charles Cinema this weekend, and we want to send you along.
There are screenings on Friday and Saturday evening at 8.45 and we have tickets to both. To win a pair of tickets to the screening of your choice plus a copy of the film's soundtrack CD, all you need to do is e-mail me the following:
Your name. Your preferred screening. If you'd be able to attend the alternative screening if all of the tickets have been drawn for your first choice.
Here's the teaser trailer for Zombie Driftwood:
And this behind-the-scenes clip gives you a look at some of the zombies on set:
Should any of you winners want to send back your review of the film, we'd be happy to run it as a follow up to this piece. Good luck.
Enjoyed this article? Share it!