Daniel Radcliffe spoke to ITN on the set of James Watkin's The Woman in Black about the film, his character, and Hammer's exciting return to scene with a slate of exciting new horror projects Harry Potter. What an albatross.
Meanwhile, Hammer have issued a pair of official promotional pictures for the film, each featuring Daniel Radcliffe… and not a lot else.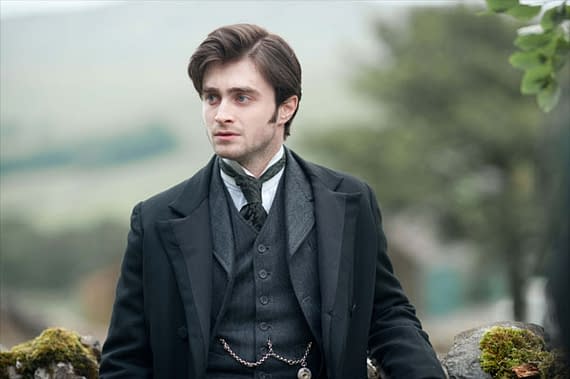 Enjoyed this article? Share it!