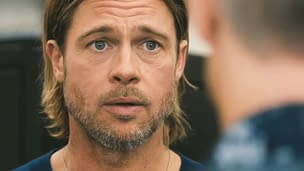 Deadline reports director Juan Antonio Baron has left the World War Z sequel due to scheduling conflicts.
The first film starred Brad Pitt in an adaptation of the Max Brooks novel that took place during the zombie outbreak. The film became the most successful of Pitt's career and a sequel was soon ordered.
Barona was announced as director last year, but is still in post production of his next feature, A Monster Calls. Paramount Pictures and producing partners Skydance and Plan B intended to move forward and find a new director as quickly as possible. The current script by Steven Knight with a re-write by Dennis Kelly will likely get another pass when the new director is named. Pitt is scheduled to reprise his role.
The film is currently scheduled for a June 9th, 2017 release.
Enjoyed this article? Share it!