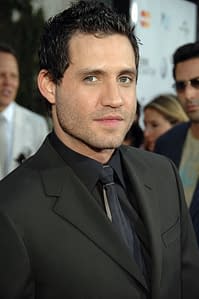 I'm sure Wrath of the Titans will be its own beast with its own problems but the association with last year's Clash remake, to which it is a sequel, surely can't help. The film is currently casting up under director Jonathan Liebesman, and amongst his new recruits are some exciting young actors. Shame, really. Blots on CVs and all that.
Deadline reported that Edgar Ramirez, who recentlyexcelled in the title role of Carlos, as in Mr. The Jackal, was being offered a leading role. Their headline called him a "God of War" but went no further; shortly afterwards, The Wrap clarified that his role would indeed be just that, and Ramirez would be taking on the mantle of Ares.
Also negotiating for roles are Toby Kebbell, who could surely find something better to do, as Agenor, and Bill Nighy, who could be playing Hephaestus. Even further down the casting process is Haley Atwell, who will be screen testing for the role of Andromeda, and just one step behind in the race for the same role are Janet Montgomery, Dominique McElligot (those two seem to read for every big film), Georgina Haig and Clemence Poesy.
Well, they're a nice bunch, and they sure can act. Not clear if this film will actually require that of them, but nonetheless.
Sam Worthington, Liam Neeson and Gemma Arterton will return from the first film; the soul-blackening post production 3D will not.
Enjoyed this article? Share it!