The PR onslaught for X-Men: Days of Future Past is in a high gear now. Here's EW's new cover. You'll see that they've put Jennifer Lawrence, the patron saint of EW, front and centre.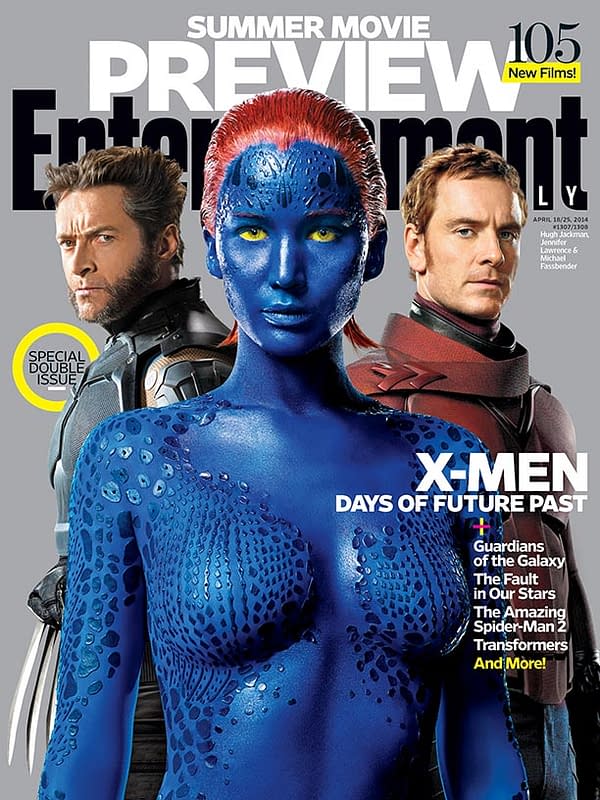 She was, after all, the star of last year's highest grossing movie.
And Lawrence is also in the front of this new promo video. This comes from MTV, who will be showing the full clip on their movie awards this Sunday.
I dare say it will be online afterwards.
Enjoyed this article? Share it!