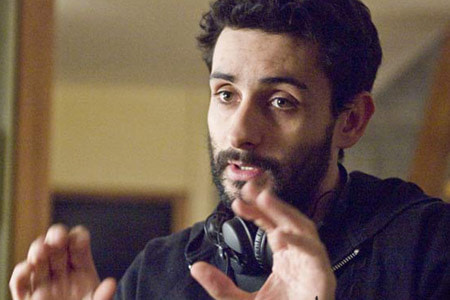 The most recent directors to try and mount a live action version of Akira were Ruairi Robinson, who would have been making his feature debut, and Albert Hughes who already had several well-liked, and yet more well-known pictures under his belt. Neither of those could get this thing before cameras. It seems they may have both walked away, indeed.
At the same time, writers including Gary Whitta, Mark Fergus and Hawk Ostby, and more recently, Steve Kloves have taken passes at the script. A lot of people have spent a lot of energy on this film. I'm sure that some of them were just paying the rent, but still, these are the kind of folk who will take pride in what they do.
All that energy spent. And yet, all the while, cynicism has run in the red zone. It doesn't seem anybody much (read:anybody much with a Twiiter feed or blog) expects this film to work out well.
I pity then, anyone who signs up to work on the film. They're going to be plagued with the dull buzz of idle internet mosquitos, and maybe for the rest of their lives.
So who is this the next victim? Well, the latest director to pick up the stick, say Variety, is Jaume Collet-Serra. He's currently negotiating a contract to take the job on.
You may recall Collet-Sera's films Unknown, which was at least three times as good on paper than it turned out on screen; Orphan, which was daft but watchably so; and the dumb, duff duo of House of Wax and Goal II.
He's clearly not very discerning, so don't expect him to ride in on a white charger and demand Warner Bros. address all of the obvious problems of this adaptation. He might as well be making bars of soap.
The budget is now said to be something like $90 million. At least that's relatively responsible, by time-wasting tentpole standards.