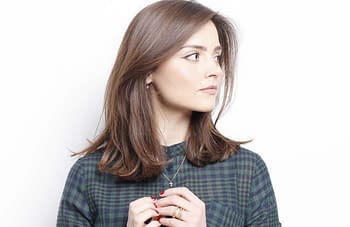 After Doctor Who's return in 2005, it became tradition for at least one "Doctor Who actor quits series" rumor to circulate in the ramp-up to the premiere of the new season.
Which isn't the craziest rumor to follow as constant cast turnaround is a feature of Doctor Who.
This year's rumor concerns co-star Jenna Coleman, again, and comes courtesy of The Daily Mirror, who reports the actress has landed a role as Queen Victoria in a new show on ITV and has, therefore, quit the series.
"She is thought to have already filmed her final scenes for the hit BBC1 show, and will bow out before the Christmas special," they write.
I know more than a few fans, my Tread Who Perilously co-host Justin Robinson among them, who will be thrilled to be done with Coleman and her companion character, Clara Oswald. And, honestly, once the mystery of the impossible girl was solved, Clara did seem to be sort of aimless. Despite last year's romance plot with Samuel Anderson's Danny Pink, her storyline lacked.
Of course, change is part of the series and companions usually last no more than two seasons on the revived program. Arriving in the second half of Matt Smith's final year, Clara will be longest running companion of the new series upon completion of the upcoming season, just edging out Amy Pond, played by Karen Gillan.
Whether or not she stays is something only time can tell, as it always does.
Enjoyed this article? Share it!