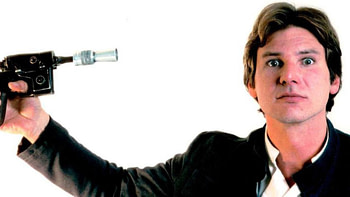 According to Variety, a shortlist of actors to play the young Han Solo has surfaced featuring names like Whiplash's Miles Teller, Ansel Elgort and Dave Franco.
The search began last year for the right mixture of swagger and goofball charm to bring a young Han Solo to the screen for 2018's untitled Star Wars story focused on the rogue. Written by Lawrence and Jake Kasdan and directed by Christopher Miller and Phil Lord, the story will be set sometime before the original Star Wars, but other details are currently held secret.
The list also reportedly includes Emory Cohen Scott Eastwood and Logan Lerman among others. The shortlisted actors will test for the role soon, with rumors emerging that the new Han Solo will have a cameo in December's Rogue One: A Star Wars Story.