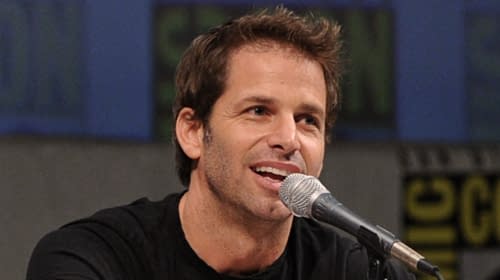 THIRD UPDATE: Variety's Jeff Sneider "guarantees" that Snyder met with Lucasfilm's Kathleen Kennedy to pitch the Star Wars-Seven Samurai idea.
SECOND UPDATE: Snyder's reps have told The Hollywood Reporter that he's not working on any Star Wars project, be that part of the upcoming trilogy or any kind of offshoot. They may be fibbing, they may be narrowing the meaning of "working on" or Vulture may have been wrong. Do remember that Vulture were bang-on about Michael Arndt writing the next Star Wars film.
Patrick Dane writes for Bleeding Cool
We heard back when Disney first bought the rights to the Star Wars franchise, that they were planning more than just a new trilogy. Well, it seems they outting that plan into action with Zack Snyder developing a movie outside the next planned trilogy. Vulture are reporting that Snyder will start production on the movie after Disney start Episode VII.
Snyder has previously denied that he was directing Episode VII but it seems that a loose adaption of Akira Kurosawa's Seven Samurai in the same universe was too enticing an idea. Whether it was Disney or Snyder who had that idea first…well, we just don't know.
George Lucas has been a vocal advocate Kurosawa's works and it's influence on the original Star Wars. That movie took elements from Kurosawa's Hidden Fortress and that caused many found his work through Star Wars. Now, it seems like a whole new generation will get to do it again. I definitely think that is a good thing.
UPDATE: Brendon has now informed me that Star Wars was based off elements from Kurosawa's Hidden Fortress and not Seven Samurai as I originally reported. That was my bad. Forgive the error.
Enjoyed this article? Share it!