Cosplay Spotlight: Casual Assassin Cosplay
With Black History Month bringing back in the incredible hashtag #28DaysofBlackCosplay, we here at Bleeding Cool are taking the time to highlight some of our favorite cosplayers! Starting us off we have Erik Slade Harris, AKA Casual Assassin Cosplay.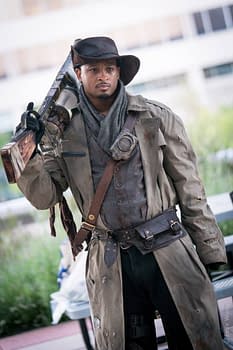 BC: How long have you been cosplaying? What made you interested in cosplaying?
Harris: I've been cosplaying for roughly five years. When I was younger, I saw a news segment on a local con and that's how I first found out about cosplay, but didn't jump in until my mid-20s.
BC: What's your favorite cosplay?
H: My favorite cosplay is my created Redguard character: "Ke'sihr the Red Wolf of the Sands", which eventually evolved into my Redguard Pyromancer. It was my very first cosplay, so I feel it may always be my favorite.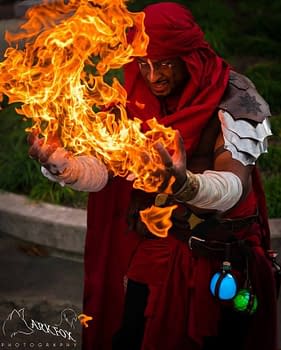 BC: What's the most challenging thing about the cosplay community?
I think the most challenging thing about being in the cosplay community is pushing yourself to new heights in your craft. There are so many talented and creative people out here who motivate me to delve into the depths of my own creativity. A challenge, but a fun one.
BC: What about it would you like to see change?
There are some aspects in the cosplay community that I'd like to see evolve or change completely, such as the disconcerting levels of racism that plagues the community, as well the unfortunate prevalence of infighting and cliques. I just don't want to see the integrity of cosplaying erode to the point of no return, especially over nonsense like that. Time will tell, but I have hope.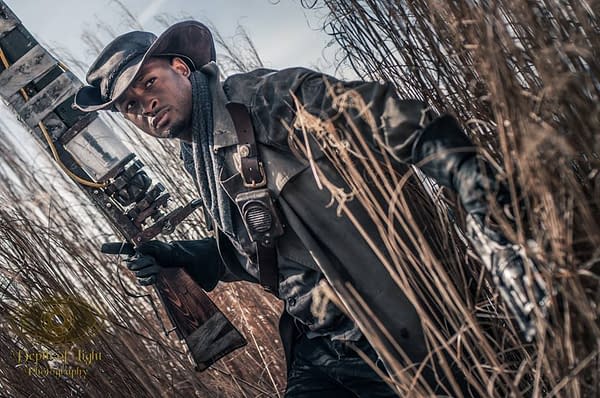 BC: What's your most memorable moment in cosplay?
One of my most memorable and dearest moments would have to be the sum total of experiences that I've had meeting so many amazing people and building lasting friendships with them. And, of course, perhaps my all time favorite moment of my cosplay career is when my brother, Jay Phillip (aka Hancock, aka Painkiller Cosplay on Facebook) would not take no for an answer and convinced me to cosplay Preston Garvey, which led to us being in a viral video of us that circulated for a surprisingly long time. That video, which we never intended to get the attention it did, ended up being one of the most spectacular moments in my life. Very thankful for Jay and that situation.
---
---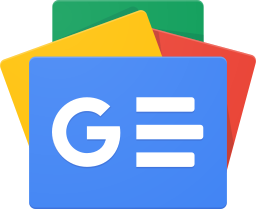 Stay up-to-date and support the site by following Bleeding Cool on Google News today!