AMC Sets Fear the Walking Dead, Badlands, McMafia Premiere Dates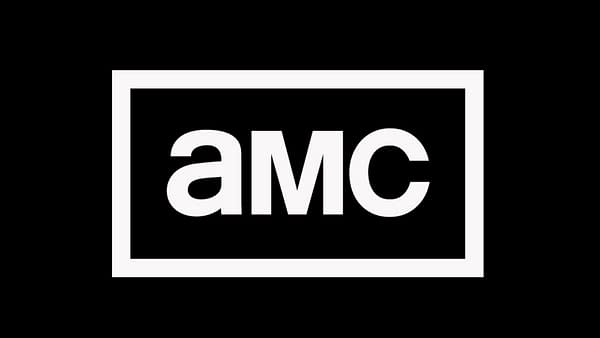 The parade of network and streaming service announcements rolled along on Saturday, with AMC setting premiere dates for one new and two returning series; as well as the next subject in their AMC Visionaries series. Taking their turn at the Television Critics Association (TCA) press event in Pasadena, California, updates included: new international thriller McMafia bowing in late February; Fear the Walking Dead's fourth season and Into the Badlands' third season will be tag-teaming a night in April; and James Cameron's six-part AMC Visionaries examination of the history of science fiction and its impact on science and popular culture.
Here's the rundown of shows, premiere dates and season overviews: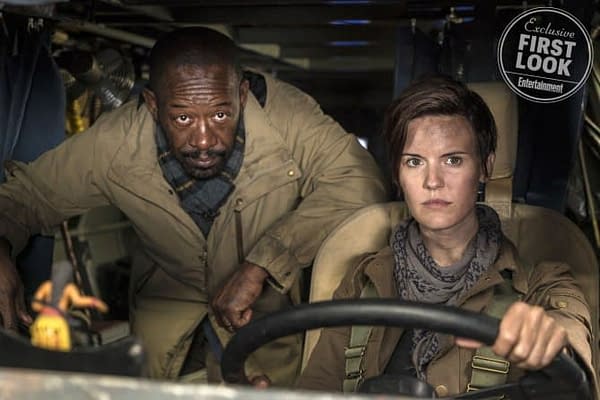 Fear the Walking Dead (Season 4)
Premiere: Sunday, April 15 at 10:00 pm ET/PT
Subsequent episodes: Sundays at 9:00 pm ET/PT starting April 22
In season four, the world of Madison Clark (Kim Dickens) and her family is seen through the eyes of Walking Dead crossover character Morgan Jones (Lennie James). The characters meet new friends, foes and threats, battling against a legion of the dead and, at times, each other.

Produced by AMC Studios, Fear the Walking Dead is executive produced by Scott M. Gimple, showrunners Andrew Chambliss and Ian Goldberg, as well as Robert Kirkman, David Alpert, Gale Anne Hurd and Greg Nicotero.
McMafia
Monday, Feb. 26 at 10:00 pm ET/PT
Inspired by Misha Glenny's best-selling book of the same name, the series charts Alex Godman's (James Norton) journey as he is drawn deeper and deeper into the world of organized crime. As the English-raised son of Russian exiles with a mafia history, Alex has spent his life trying to escape the shadow of that criminal past, building his own legitimate business and forging a life with his girlfriend Rebecca (Juliet Rylance). But when his family's past returns to threaten them, Alex is forced to confront his values to protect those he loves.

In addition to Norton and Rylance, the series stars David Strathairn (The Bourne Ultimatum, Good Night, and Good Luck), Faye Marsay (Love Nina, Game of Thrones),Aleksey Serebryakov (The Method, Leviathan) and Maria Shukshina (Yolki 3, Terrorist Ivanona), McMafia is co-produced by the BBC, AMC and Cuba Pictures, in association with Twickenham Studios, and distributed internationally by BBC Worldwide.
Into the Badlands (Season 3)
Sunday, April 22 at 10:00 pm ET/PT
This season finds Sunny (Daniel Wu of Tomb Raider) living off the grid, doing his best to provide for his infant son, Henry, in the wake of Veil's death. It is only when Henry contracts a mysterious illness that Sunny must join forces with Bajie (Nick Frost of Shaun of the Dead) and journey back into the Badlands, where The Widow (Emily Beecham of Daphne) and Baron Chau (Eleanor Matsuura of Wonder Woman) are entrenched in a drawn-out war that has destabilized the entire region.

The series also stars Aramis Knight (Enders Game) as M.K., Lorraine Toussaint (Orange is the New Black) as Cressida, Ella-Rae Smith (Clique) as Nix, Lewis Tan (Iron Fist) as Gaius and Dean-Charles Chapman (Game of Thrones) as Castor.

Into the Badlands was created by executive producers, showrunners and writers Alfred Gough and Miles Millar (Smallville) and is executive produced by Oscar®-nominated producers Stacey Sher (Django Unchained) and Michael Shamberg (Contagion), along with David Dobkin (The Judge), Stephen Fung (Tai Chi Zero), Michael Taylor (TURN: Washington's Spies) and Wu.
AMC Visionaries: James Cameron's Story of Science Fiction
Monday, April 30 at 10:00 pm ET/PT
AMC Visionaries: James Cameron's Story of Science Fiction offers an insiders' look at the origins of the genre that has become a cornerstone of popular culture. Throughout each episode of the six-part television series, Academy Award-winning writer, director and producer James Cameron explores science fiction's roots, futuristic vision and our fascination with its ideas through interviews with A-list storytellers, stars and others whose careers have defined the field, including Steven Spielberg, George Lucas, Ridley Scott, Christopher Nolan, Arnold Schwarzenegger, Will Smith and Sigourney Weaver, among many others.

The series is executive produced by Cameron, Maria Wilhelm and Ken Druckerman and Banks Tarver of Left/Right TV. The series is co-executive produced by showrunner Jeff Cooperman and Mike Mezaros.