Posted in: American Gods, Current News, Movies, Starz, TV | Tagged: american gods, bryan fuller, emily browning, Laura, laura moon, mad sweeney, michael green, neil gaiman, omid abtahi, pablo schreiber, salim, starz, sweeney, television, tv
---
American Gods Latest Clip Features Laura and Mad Sweeney Debating Salim's Future So stop me if you've heard this one before: a leprechaun, a dead woman and a man with a cab looking for his Jinn walk into a bar…and now find their way heading to House-on-the-Rock, Wisconsin.
Okay, that might suck as a joke but it pretty much sums-up where Mad Sweeney (Pablo Schreiber), Laura Moon (Emily Browning) and Salim (Omid Abtahi) are at heading-into the penultimate episode of American Gods this week. But as this clip from Prayer for Mad Sweeney shows, Laura and Mad Sweeney don't necessarily see eye-to-eye when it comes to Salim and the need for their road trip to be "the three musketeers" as opposed to "the dynamic duo"…
About American Gods: When Shadow Moon is released from prison, he meets the mysterious Mr. Wednesday and a storm begins to brew. Little does Shadow know, this storm will change the course of his entire life. Left adrift by the recent, tragic death of his wife, and suddenly hired as Mr. Wednesday's bodyguard, Shadow finds himself in the center of a world that he struggles to understand. It's a hidden world where magic is real, where the Old Gods fear both irrelevance and the growing power of the New Gods, like Technology and Media. Mr. Wednesday seeks to build a coalition of Old Gods to defend their existence in this new America, and reclaim some of the influence that they've lost. As Shadow travels across the country with Mr. Wednesday, he struggles to accept this new reality, and his place in it.
American Gods ("Prayer for Mad Sweeney") premieres this Sunday, June 11th, at 9 p.m. ET.
---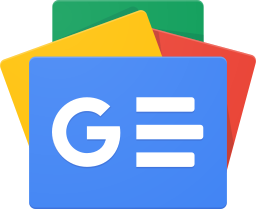 Stay up-to-date and support the site by following Bleeding Cool on Google News today!