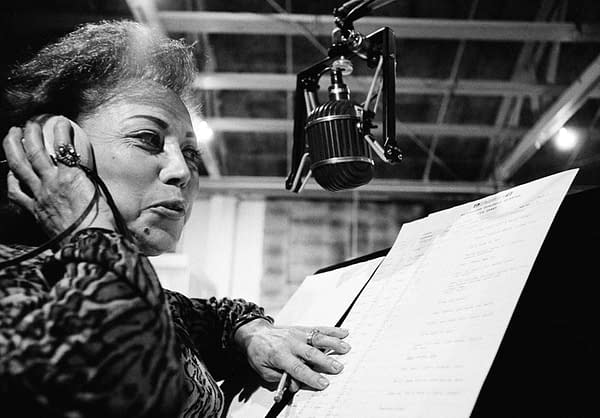 June Foray, most famous for her work as the voice of Rocky the Flying Squirrel in the Rocky and Bullwinkle franchise for nearly sixty years, passed away on Wednesday night at age 99. The announcement of her passing was made by June's close friend Dave Nimitz though Facebook: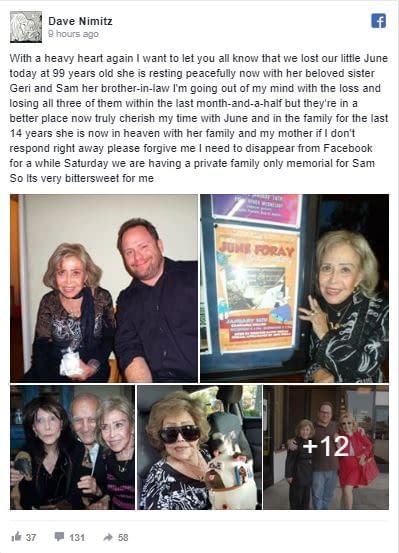 "She is resting peacefully now with her beloved sister Geri and Sam her brother-in-law. I'm going out of my mind with the loss and losing all three of them within the last month-and-a-half, but they're in a better place now. Truly cherish my time with June and in the family for the last 14 years."
Though many remember and rightfully honor her for her work over the decades with Rocky and Bullwinkle, June's career in entertainment would start over two decades prior to that success.
She began her career in radio as a member of the WBZA Players; and as a teenager, would go on to star in her own radio series Lady Make Believe in the late 1930s. Her notoriety as a voice actress began to grow, and soon she was appearing regularly on with regular appearances on network radio shows such as Lux Radio Theater and The Jimmy Durante Show.
From there, June would go on to voice characters for some of the biggest names in animation in some of their biggest works: Disney (Cinderella, Mulan); Hanna-Barbera (Tom and Jerry, The Flintstones); Warner Bros. Cartoons (Looney Tunes, Merrie Melodies); and many, many others. And while we all know that June as the voice of Rocky, the smarter and more intensely hyper half of the Rocky and Bullwinkle dynamic, not many people realize that she also played nearly every female character on The Rocky and Bullwinkle Show; including popular characters Natasha Fatale (of "Boris & Natasha" fame) and Nell Fenwick. June would continue to be the voice of Rocky throughout the franchise, most recently for a short film attached to the Mr. Peabody & Sherman Blu-ray release.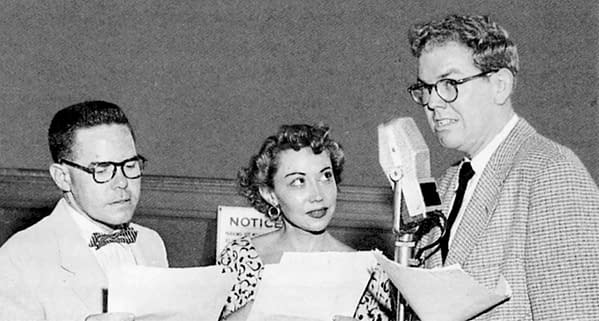 June was always very open and candid about her experiences working in Hollywood at a time when Hollywood was still discovering itself and the influence it could have. In her autobiography Did You Grow Up with Me, Too?: The Autobiography of June Foray, June shared the very practical (and political) reason why her character needed to learn to love blue riding hoods:
"For the flip side of the record, we preformed yet another Dragnet parody, "Little Blue Riding Hood." The announcer, Hy Averback, explained that the color had been changed to prevent an investigation. Those were the McCarthy witch-hunting days and no one wanted to get caught being "Red." So of course, I was Little Blue Riding Hood with a sweet gentle little voice different from the maiden who was almost devoured by the dragon."
On a personal note, as a socially awkward, social-phobia-cursed kindergartner who would run home every day from half-session in a sweaty panic, my afternoons of peace were spent with Hershey's chocolate bars, Oscar Meyer bologna and June's Rocky and Bullwinkle. It never failed to help me feel relaxed and not afraid, making me feel like I was in on a joke that no one else got… even if I didn't always get it myself. News of her passing hit my heart like a ton of bricks this morning. Her voice will be sorely missed.
Maybe the last word on June should be best saved for animation legend Chuck Jones:
"June Foray is not the female Mel Blanc, Mel Blanc was the male June Foray."
Enjoyed this article? Share it!