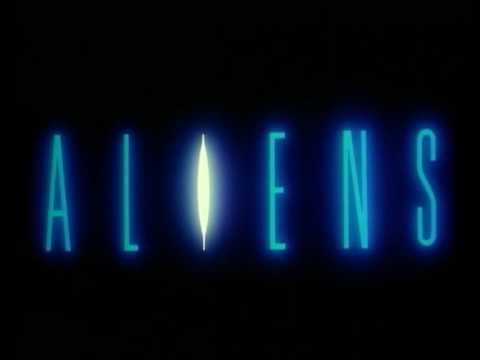 Besides San Diego Comic-Con, this week was the 30th Anniversary of Aliens and a massive reunion of the legendary creators and actors inside the convention's Hall H on Saturday. While there might not have been any special announcements, the hour-long panel about the film was never boring.
As the panel began, director James Cameron was the first to come on stage, followed by producer Gale Anne Hurd and stars Sigourney Weaver, Michael Biehn, Bill Paxton, Paul Reiser, Lance Henriksen, and Carrie Henn. From there, they jumped right into talking about one of the greatest science fiction films ever made. Here are some highlights:
— James Cameron reminisced about the Alien Queen, recalling how it took over half a dozen people to get her moving properly.
— Sigourney Weaver, when asked about Ripley being a badass, said she personally doesn't think of herself as a badass like Ripley, and that the character was based off an environmentalist friend who had the personality of going forward and getting things done.
— A clip from the film featured Ripley and the rest talking about nuking the Aliens from orbit. Afterwards, there group discussed how the scene demonstrated the team dynamic. Even with zero Aliens running around, the dialogue alone was equally engaging.
— Bill Paxton let out a loud, "Game over, man!" to thunderous applause.
— When the famous knife scene was brought up, Lance Henriksen said that they were actually moving that fast and the camera was not sped up. The scene was also impromptu and not originally in the script.
— Michael Biehn spoke about how he got the role as Hicks after the original actor cast was let go and fondly remembered how the cast made him feel welcome right from the beginning.
— Apparently, there were hardly any improvised lines, with everyone following closely to the script Cameron and Hurd had written.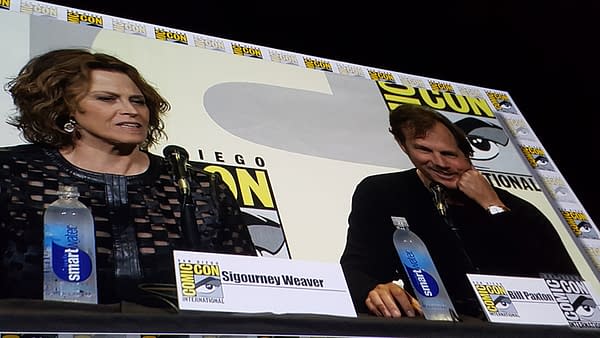 As a longtime fan of one of the ultimate creature-feature films, sitting in attendance of the creators who made it possible was nothing short of awe-inspiring. There's a reason why Aliens is remembered even to this day. To quote Gale Anne Hurd, "the movie legitimized sci-fi horror." It was a total game-changer. Here's to another thirty years!
Enjoyed this article? Share it!