SDCC is coming to an end, but it's okay, because now we have so much to look forward to. Continuing to be a hub of what's to come for shows like Once Upon a Time, the cast took to the stage yesterday to reveal a few teasers. Then it was time for a bit of a press tour where they looked fancy and stuff…
Gorgeous cast #OUAT pic.twitter.com/BRLi3GY8TC

— nat ☕️ (@theMagicalTweet) July 24, 2016
…but with that came the news of who would be cast as Princess Jasmine, now that we know the Aladdin characters are going to tie in to this new season. Galavant star Karen David will be playing Princess Jasmine, and she's saying it's a childhood dream come true.
Well the cat's out of the bag… I can finally say that another childhood dream has come true! Growing up, I… https://t.co/hy0aQaCUjF

— KarenDavid (@KarenDavid) July 23, 2016
I'm skeptical of how things will turn out with the main characters in the season. While I'm happy to see the Aladdin cast join in, I have some slight concerns for how this whole Evil Queen thing is going to turn out. Lana Parilla is pretty confident about it.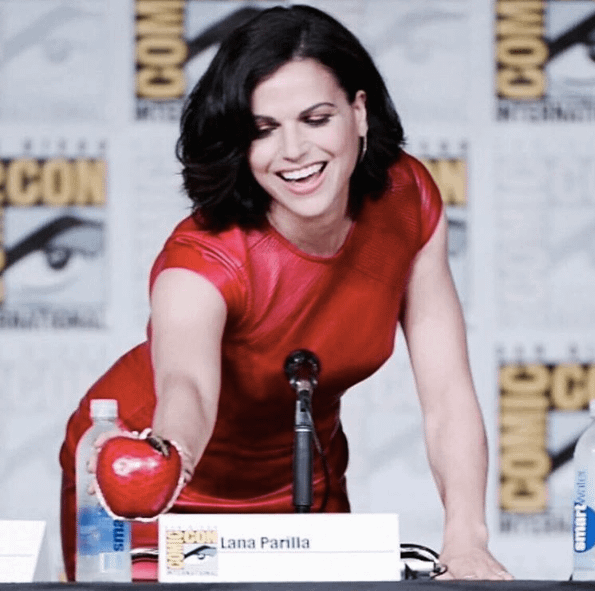 None the less, it's exciting. One things for sure…the chemistry between the cast members isn't changing anytime soon.
Gorgeous cast #OUAT pic.twitter.com/BRLi3GY8TC

— nat ☕️ (@theMagicalTweet) July 24, 2016
Once Upon a Time Season 6 premieres September 25th at 8pm on ABC.
Enjoyed this article? Share it!