The first season of Amazon's The Man in the High Castle ended on a surprising note pulled directly from the Philip K. Dick novel. It also set the stage for a potentially weirder and wilder second season, which we'll learn more about later this week during the show's presentation at Comic-Con International: San Diego.
One potential announcement could be the addition of Battlestar Galactica's Michael Hogan to the series. A source tells Bleeding Cool that the actor will be joining the series in a "canonical" role they believe to be another villain from the novel. The actor recently appeared on Syfy's 12 Monkeys and MTV's Teen Wolf, but appears to have no other television roles lined up. So it is possible he could find himself on the show, which stars Alexa Davalos and Rupert Evans with Bella Heathcote and Callum Keith Rennie already set to join the second season.
But with all the major antagonists already in the series, is it possible this "canonical" character is the title character himself?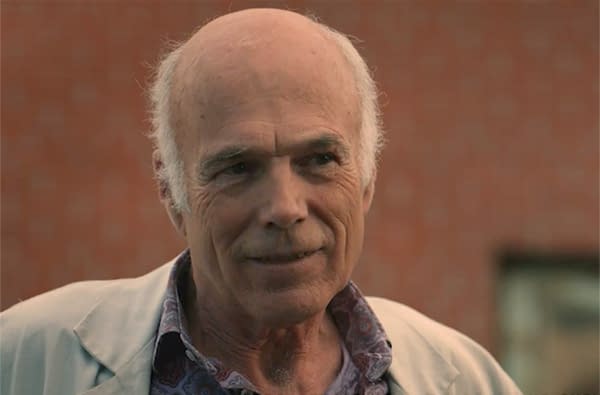 As it happens, Hogan resembles Philip K. Dick — at least enough to play him in a film or television show — and in the novel, there is a stand-in for Dick in the form of The Grasshopper Lies Heavy author Hawthorne Abendsen; the titular Man in the High Castle. Both utilize the I Ching to aid the drafting of their respective novels and in Dick's abandoned High Castle sequel, the parallel becomes more obvious. Those sequel ideas eventually became the novel Radio Free Albemuth, which features Dick as a main character.
Of course, Hogan actually appearing in the series — either as Abendsen or another character — could be as fanciful as some of Dick's wilder ideas. But many of the wildest moments in Dick's subsequent novels come from the scene which closes season one.
So if not in this reality, perhaps the rumor will be true in another.
Enjoyed this article? Share it!