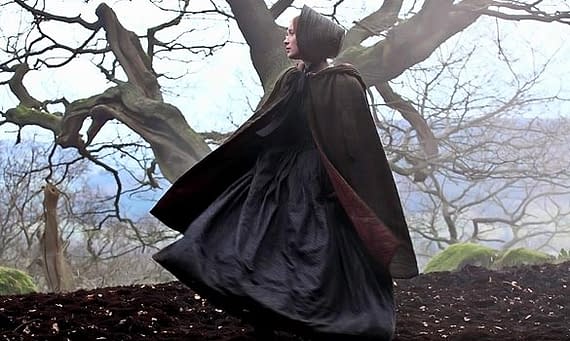 If you know Charlotte Brontë's Jane Eyre, then you may feel this trailer underplays the brooding menace and gothic fear a little, but if you do not, you may be surprised to see such ingredients there at all.
Yesterday, I brought you the film's poster and said:
Cary Fukunaga's Sin Nombre was one of the most alarming and arresting debuts in recent years, a visceral, fiery drama about illegal border crossing into the US that was dark, rich and heavy with danger. For his follow up, he's chosen an adaptation of Charlotte Brontë's Jane Eyre, scripted by Moira Buffini; I can't imagine we'll be seeing a more emotionally intense movie in the next six months.
I don't know if all of that intensity is evidenced through this trailer, but I do get the feeling the market-minds are holding back a little. With period fare it's so often about drawing in as much blue hair as possible, and scaring it ghost-white likely wouldn't help.
Enjoyed this article? Share it!