Stan Lee And Todd McFarlane Create Rock Star Comic Together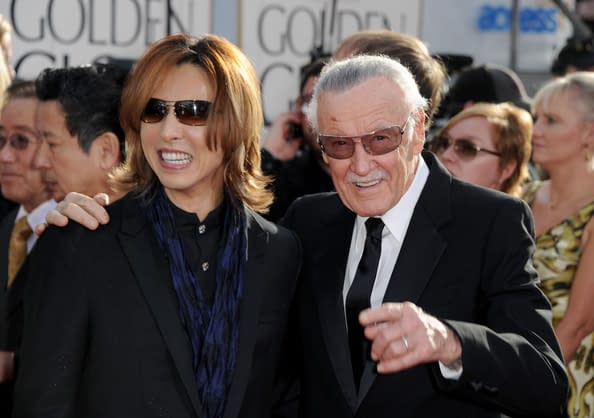 We knew that Stan Lee had been collaborating on a comic book with Japanese performer Yoshiki Hayashi, with an issue zero to debut at San Diego Comic Con. Stan Lee has appeared in Yoshiki's videos, has helped with his charitable efforts and even attended the Golden Globes together.
But until this question was answered, we didnlt know that Todd McFarlane was involved… take it away boys.