YouTube Smallville Finale Reaction Not Quite Up To Doctor Who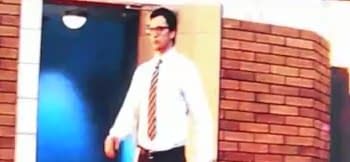 This is how one fan reacted to the finale of Smallville. The orgasms reach a peak around five minutes in.
[youtube]http://www.youtube.com/watch?v=z07MMlFqGvQ[/youtube]
"Come on, show it, come on, yes, yes, America the beautiful, home of the brave, yes, yes, yes, America!"
I dunno though. I've seen better… and more realistic…
[youtube]http://www.youtube.com/watch?v=KLnk-A1OkKk[/youtube]