The ongoing saga of the Snyder Cut of Justice League, a rare version of the film which preserves the pristine vision of director Zack Snyder, continues. Last week, we learned the shocking news that there is not just one Snyder Cut of Justice League, but two, as Cyborg actor Ray Fisher confirmed that Snyder shot at least two movies worth of footage before being replaced by alleged fake feminist Joss Whedon, who replaced all of Snyder's badass Superman scenes with scenes where Cyborg says "booyah."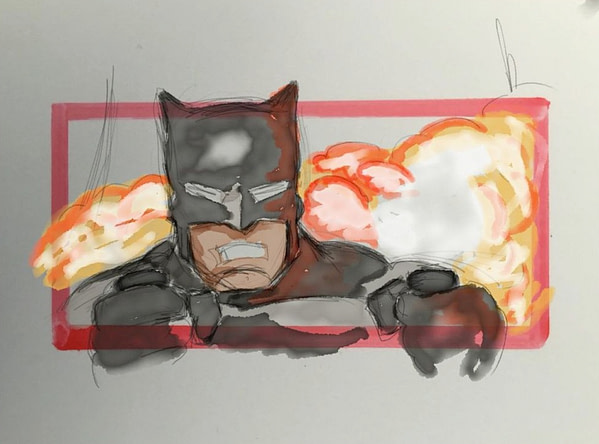 Whedon's meddling at the behest of anti-Snyder DC Film executives so changed the fabric of Snyder's Vision that the film has become unrecognizable to Snyder himself, as an interaction captured on Vero, a social media service created as a place for Snyderbronies — the hardcore fans of Zack Snyder's DCEU — to pester the director with questions about the Snyder Cut, demonstrates.
— ςняιѕ яανєи (@ChrisRa7en) October 23, 2018
When a fan asked Snyder if he designed the look of Wonder Woman in a scene where she's talking with Batman after Superman's resurrection, Snyder denied even recognizing the scene, showing just how much Whedon changed.
However, Zack Snyder's Vision is too strong to be restrained by Warner Bros' corporate vaults, and if they continue to refuse to release either of the Snyder Cuts of Justice League, well, Zack Snyder will just release a third Snyder Cut on his own. On Vero, Snyder has begun serializing a Snyder Cut in the form of comics he drew himself, which Bleeding Cool has captured in the following screencaps.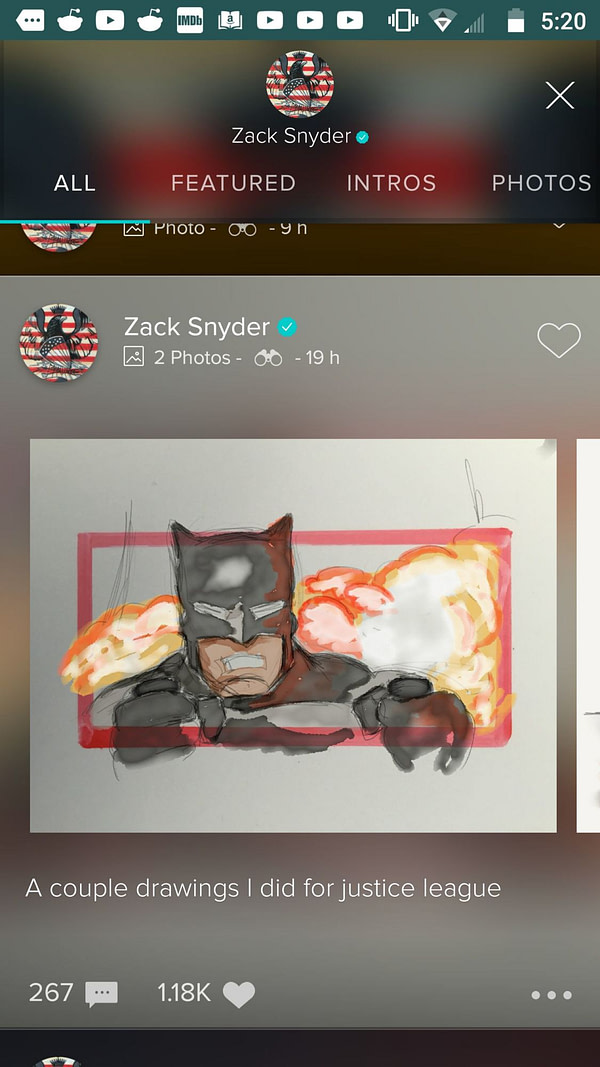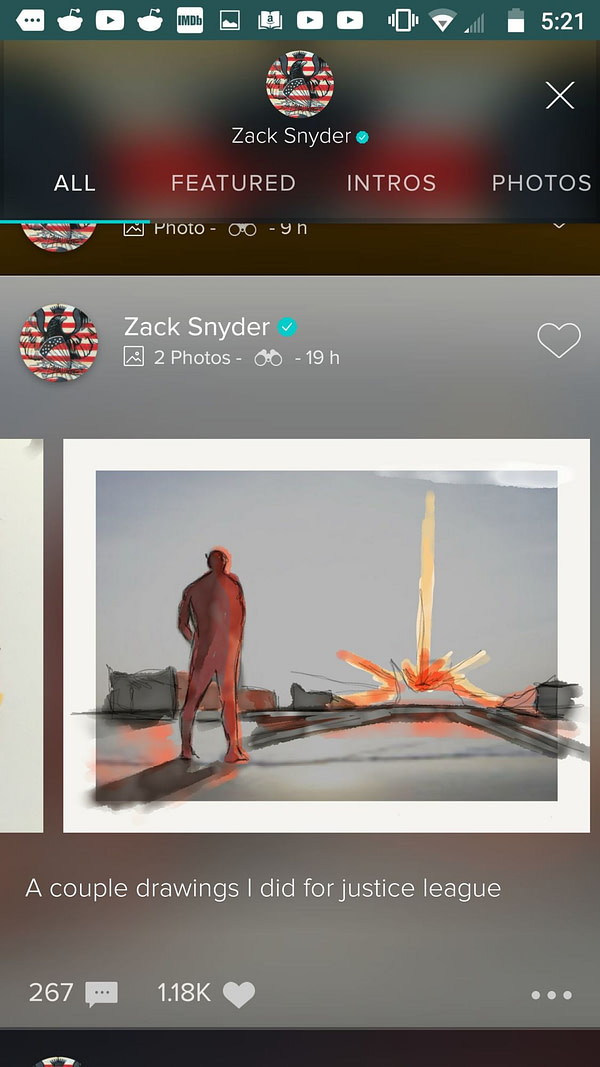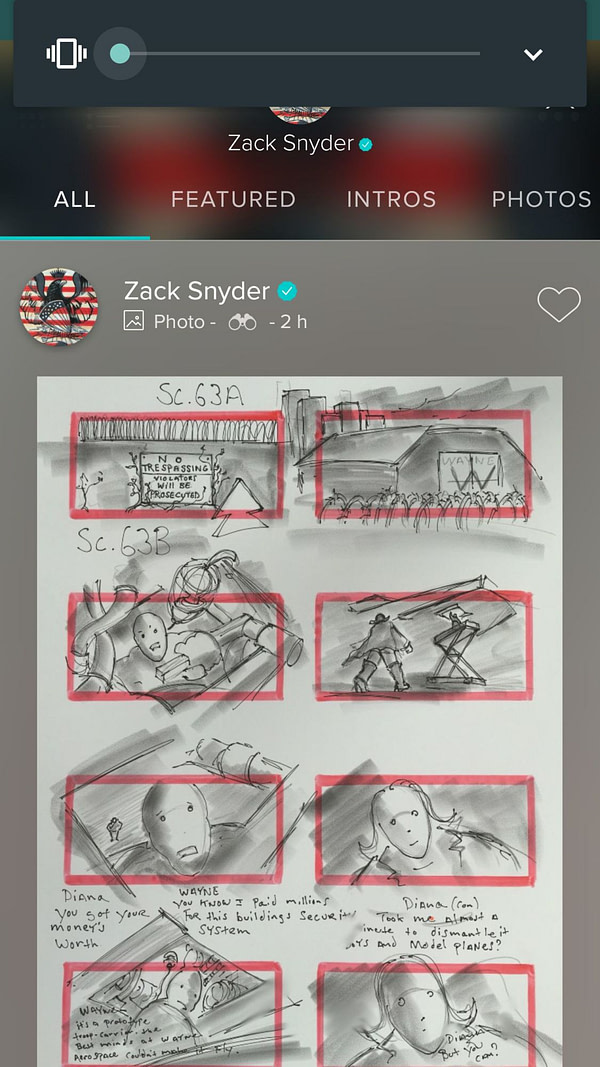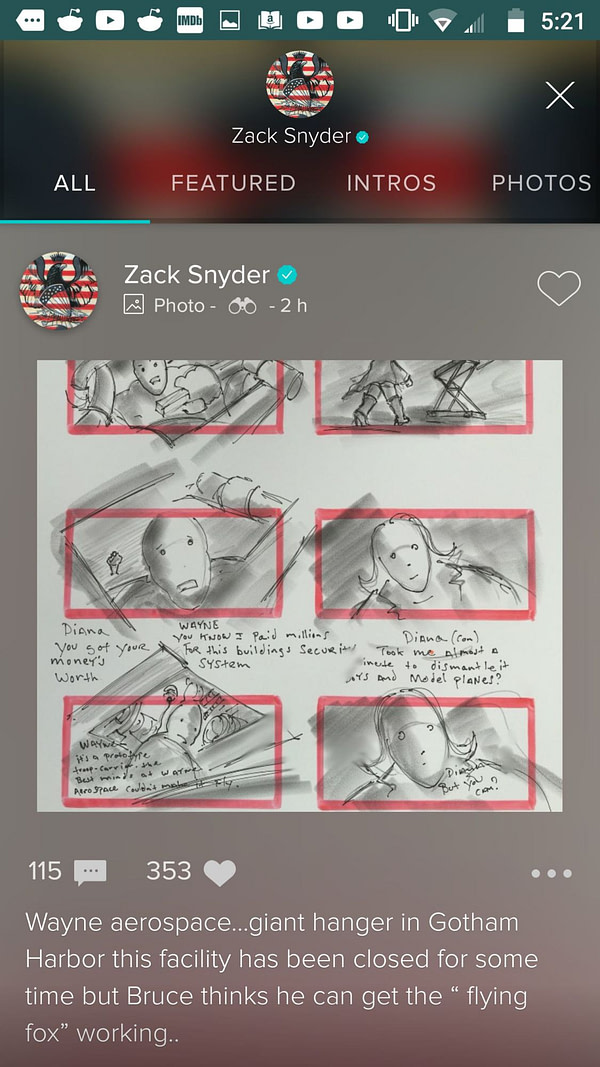 It's unknown how often Snyder plans to update his new webcomic, but we, along with all the other Snyderbronies out there, will surely be anxiously awaiting each new chapter with a familiar battle cry: Release the Snyder Cut (in comic book form on Vero)!