It seems that Netflix is continuing it's run at bringing on more anime content to its already rapidly growing slate. The streamer has announced that the production duo of Kenji Kamiyama and Shinji Aramaki are developing a new entry into the venerable Ghost in the Shell franchise, and is slated to premiere in 2020.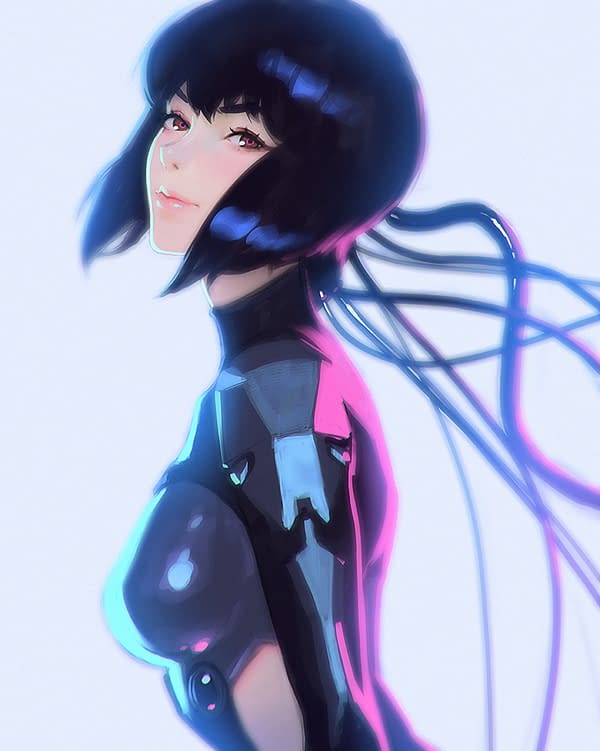 Kamiyama and Aramaki are the same pair who are already working with Netflix on another new series, Ultraman, which drops in on April 1st. While a number of old series are returning as live action (as they're doing with Cowboy Bebop), Ghost will continue in an animated for, though with updated technology. The announcement states that it'll be via the same technique seen recently in Appleseed, called 3DCG (the same as they're using and can been seen in the Ultraman trailer).
YES, A NEW GHOST IN THE SHELL ANIME IS COMING.
Ghost in the Shell: SAC_2045 will be directed by Appleseed's Shinji Aramaki and Ghost in the Shell: Stand Alone Complex's Kenji Kamiyama. On @Netflix in 2020!
*desire to explore the true meaning of human consciousness intensifies* pic.twitter.com/MgKzX2KydQ

— NX (@NXOnNetflix) December 8, 2018
While there has been talk about this new series since 2017, the new announcement doesn't include any new information to it beyond the release date. No voice cast has yet been announced.
The Ghost in the Shell has been previously adapted several times before for the big screen, ranging from its 1995 original and its follow-on 2004 sequel Innocence. Later there was a follow-on 2015, Ghost in the Shell: The New Movie. On the smaller screen it has had a trio of films, including 2002's Ghost in the Shell: Stand Alone Complex and 2013's Ghost in the Shell: Arise, before the arrival of the 2017 live-action version starring Scarlett Johansson.
To get an idea of how the animation style might play out, here's the trailer for Ultraman once again. What do you think – is it time for another round with the Major?
Enjoyed this article? Share it!