Apple Unveils Incredible Slate of Upcoming Projects for AppleTV+
During Apple's big conference today, we got our first look at what the company has in store for their upcoming AppleTV+ streaming service.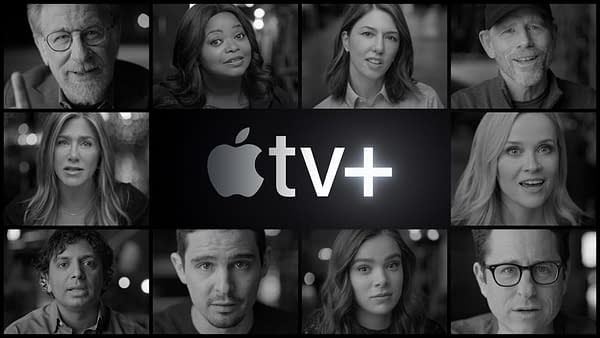 The first was a trailer showcasing all of the creative minds coming to the new set of series and projects (minus Ronald D. Moore), but making us raise our eyebrows about Steven Spielberg's recent anti-Netflix stance:
There were also several introductions of series by their showrunners/creators, like Spielberg talking about his Amazing Stories, JJ Abrams and Sara Bareilles, Sophia Coppola, Reese Witherspoon and Jennifer Anniston, Kumail Nanjiani, Jason Momoa and Alfie Woodard, Big Bird, and Oprah herself.
Here's Oprah's trailer:
Apple says the new TV+ offerings will be available starting this fall.
Make sure you read about the new Apple Arcade too!