Chatting With The Cast Of "Light As A Feather" For Season Two
Last month, Hulu brought back one of their more popular series as Light As A Feather returns to the platform for a second season of horror. Considering how the first season ended, fans have been anxious to find out how exactly the group has been affected from the events of the past and what's to come as the curse seems to have remained. At this year's VidCon, we got an opportunity to chat with the three main cast members of the show (Liana Liberato, Haley Ramm, and Brianne Tju) fora quick sit-down interview about this season, the story, and their thoughts on coming back for another season of Light As A Feather.
Liana Liberato, Haley Ramm, & Brianne Tju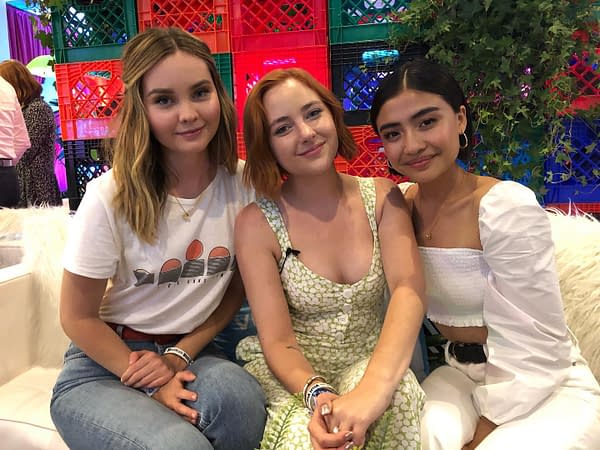 BC: So what do you think the response to the end of the first season and how people reacted both positively and negatively?
Brianne: I think the reception is really great. I think people really fall in love with their characters and really. Love seeing the characters come together in the end. I think the second season is only gonna be better and more exciting for people to watch.
Haley: I feel like the first season they really had to establish the game and the rules, and this time around everyone is familiar with it. So we get to dive into more of relationships and different characters. It was fun to film.
Liana: I think honestly none of us expected that there would be like a second season. So yeah, that was all really surprising. Is a pleasant surprise.
How was it being the killer?
Liana: So fun! I like it. I was fun to play with all of the different sides of her personality because she's a really complicated person and she can come off as evil. But I think a lot of what she does is out of necessity and her will to live. But, also evil. So she's kind of confusing.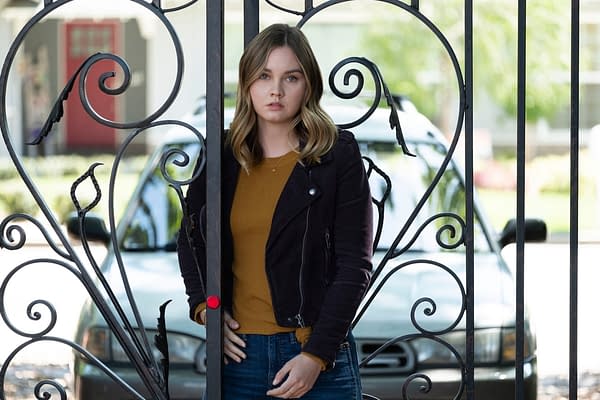 When they ordered the second season and you started reason the script, what was your reaction like see where the story was going with how your characters were developing?
Haley: We honestly didn't get the finale until like a week before we filmed it.
Brianne: They're very last-minute to hold back on it. But it's kind of cool because it makes us feel like we're part of the audience.
Liana: But we also did sneak into the writer's room a couple of times as they were writing and got to see some of their ideas and their plans for the show. But it was good because it gave us the opportunity to prepare for our characters.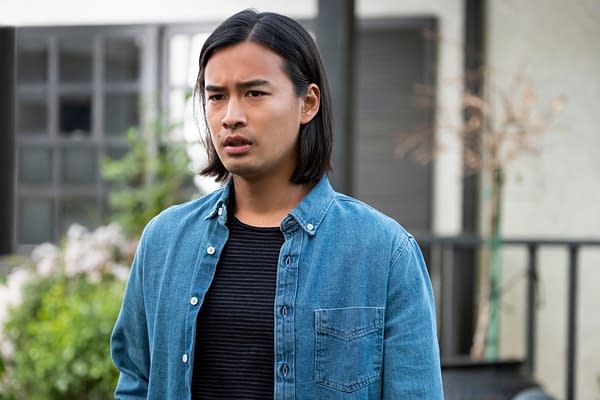 Is there any one particular new cast member you liked working with the most this season?
Brianne: I really liked working with Katelyn [Nacon].
Liana: Me too! I didn't have scenes with her.
Brianne: I actually I didn't have any scenes either but I really liked having her presence on set as well as Alisa Allapach has always Alex's sister. They were great! It is great to have some strong women on set.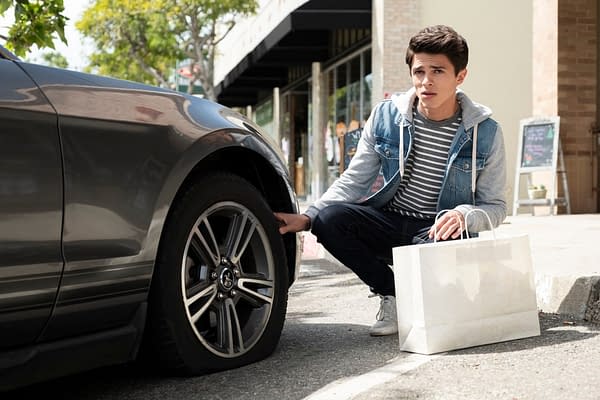 I know you can't reveal anything, but what did you think of the finale?
Liana: There's a scene that we do in the finale that is really going to surprise people. That was my favorite film.
Brianne: And I think emotionally it's very complicated for us, and our characters behave in ways that you don't expect. And, in fact, it's very instinctual so they behave in ways they don't expect. It just shows how dynamic a human can be and kind of where they put regret or forgiveness. I feel like this whole season these emotions can come into play.
Haley: We're all pretty happy with the show and how our finale ended up.
Brianne: The way that they broke up the season with eight episodes in July and eight episodes in October, they did a good job at pacing it and now we have more time.
Liana: There's a lot of cliffhangers, a lot of high stakes. And I mean, our show is pretty ruthless. We definitely kill a lot of important people, and so you never know she was on the chopping block. You never know who is going to end up maybe not coming back if we get another season.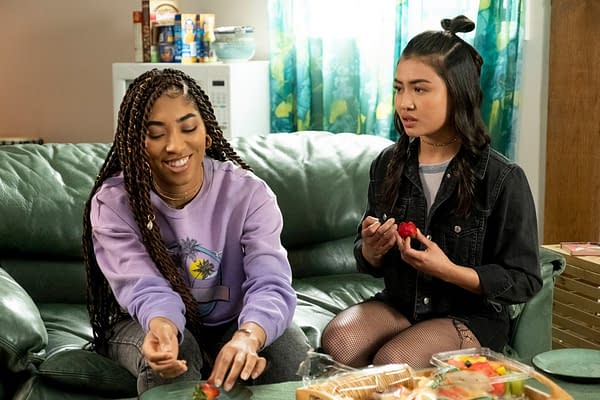 How does it feel seeing the show building a cult following and getting to that Stranger Things-tier level of fandom?
Haley: My favorite comparison is getting compared to The Craft.
Liana: Yeah, that's really cool. I watched The Craft growing up, and I feel like there is a lot of '90s influence and nostalgia in there.
Brianne: I feel like I think we've talked about this before like this is a show that pretty much everyone in our lives who's watched. It's the first project that we've been a part of that our friends like. They'll try to call us or text us or we'll see them and they're like, "What are you doing? What's happening in the season?" Normally I come home after a job and I talk to my friends about. what I've been filming or what I've been doing, and they don't watch it or care. But now they're invested-
Haley: I try to keep it so under wraps around my friends and not tell them what we've been doing. Because we want them to be surprised when the show comes out. Because they actually watch it, which is cool.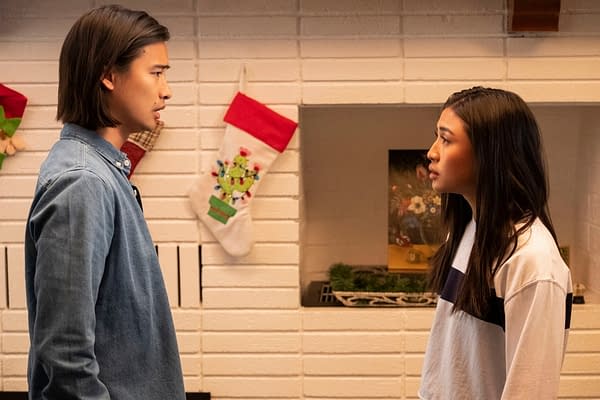 Are you hoping for a third season at this point? Or if it ended now you'd be fine with how it ended this season?
Liana: We honestly love each other so much-
Brianne: I would do anything to work with them again!
Haley: Same!
Liana: I mean it's a hard shoot, for sure, it's a horror show or thriller show, a lot of locations, a lot of elements.
Haley: It's basically like, very taxing.
Brianne: Emotionally, too.
Liana: I've never honestly been a part of the cast that's gotten along so well and we would do anything for each other. I would be crazy to not want another season with these women.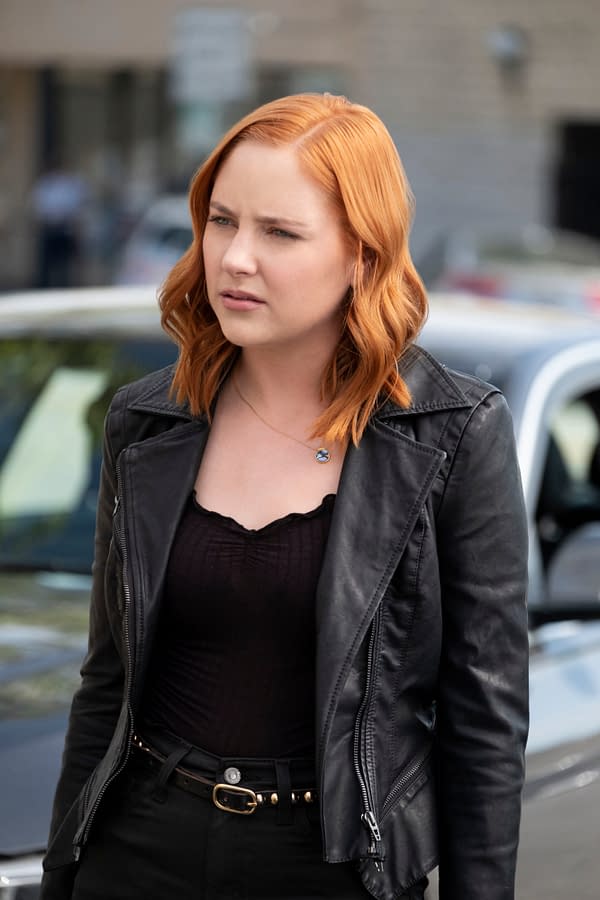 Any final thoughts you want to express about the show or things you want to say to fans?
Brianne: I just feel like this season, and I'm a little biased, but I really do believe this season… The quality of work, whether it be the writing, the cinematography, the acting from the actors, I think we really all stepped up our game. We had sixteen episodes, so that's six more than the first season, to really delve into these characters and to kind of show the relationships between them and with new characters. We have all these separate arcs and storylines. It is so interesting that it is so complex and at the same time is super relatable to I think most young adults. So I feel like this season is better than the first. So they should check it out.
Haley: Also, our team of writers that wrote this season, very much paid attention to what the fans wanted after Season One aired. They went out as well and applied that to our storylines into the show. So I feel like the fans are gonna be really satisfied with what they're going to be getting.
Liana: Because this season feels like such a huge collaboration, Not just between us but with the writers and the fans.
---
---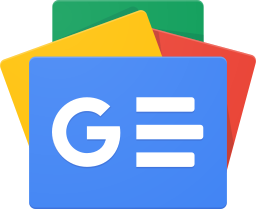 Stay up-to-date and support the site by following Bleeding Cool on Google News today!