CW Orders 'Batwoman', 'Katy Keene' and 'Nancy Drew' to Series; 'Lost Boys' Re-Piloted
While next week marks the official start of May Upfronts, the networks are starting things a little early. First, there was NBC with two series greenlights – and now, the CW has made some series announcements of their own:
● Greg Berlanti-produced, Ruby Rose-starrer Batwoman has received a series order and will join the DCU line-up of The Flash, Supergirl, Black Lightning, and DC's Legends of Tomorrow (with Arrow ending its run with an abbreviated eighth season).
Batwoman also stars Dougray Scott, Elizabeth Anweis, Meagan Tandy, Camrus Johnson, Nicole Kang, and Rachel Skarsten.
● Riverdale spinoff Katy Keene has also been upgraded to series status – stemming from "Archie-verse" creator/executive producer Roberto Aguirre-Sacasa, Berlanti Productions, and Warner Bros. Television.
Katy Keene stars Pretty Little Liars alumna Lucy Hale, Riverdale's own Ashleigh Murray, Jonny Beauchamp (Penny Dreadful), Julia Chan (Saving Hope), Camille Hyde (American Vandal), Lucien Laviscount (Snatch), Zane Holtz(TV's From Dusk Till Dawn), and Katherine LaNasa (Imposters).
● A new take on Nancy Drew from Josh Schwartz, Stephanie Savage's Fake Empire, and CBS TV Studios is also being brought to series. Larry Teng (Supergirl) directs, with Melinda Hsu Taylor (The Vampire Diaries) serving as executive producer/showrunner.
Nancy Drew stars Kennedy McMann, Freddie Prinze Jr., Pamela Sue Martin, Tunji Kasim, Leah Lewis, Maddison Jaizani, and Alex Saxon.
● Jane the Virgin spinoff Jane the Novela has been passed on, while Glamorous is still in contention and Rob Thomas' (iZombie) Lost Boys reboot is being re-piloted off-cycle and will be reshot once network-recommended changes have been made.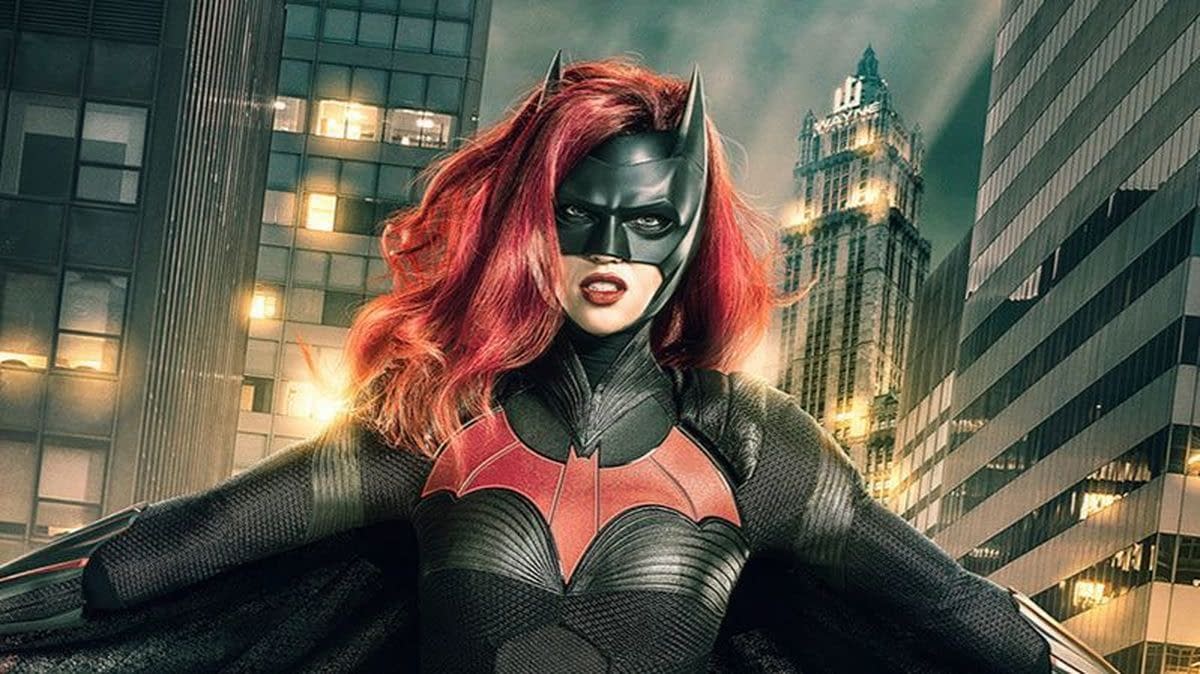 Written by series showrunner Caroline Dries and based on the DC characters, the series (with a pilot directed by The Flash's David Nutter) marks the first gay lead character — male or female — of a live-action superhero series. Armed with a passion for social justice and a flair for speaking her mind, Kate Kane (Rose) soars onto the streets of Gotham as Batwoman, an out lesbian and highly trained street fighter primed to snuff out the failing city's criminal resurgence. But don't call her a hero yet. In a city desperate for a savior, Kate must overcome her own demons before embracing the call to be Gotham's symbol of hope.
Here's what we know about the new cast members:
Jacob Kane (Scott): A former military colonel with a chip on his shoulder for Batman, Jacob Kane now commands Gotham's private security firm The Crows, and has made it his mission to protect his city better than the Dark Knight ever could. But it's only a matter of time before his unwavering disdain for vigilantes puts him at odds with Gotham's new caped crusader…who also happens to be his own daughter.
Catherine Hamilton-Kane (Anweis): Kate Kane's step-mother. Catherine made her fortune as a savvy, bullheaded defense contractor, and all those billions position her as one of Gotham's most powerful residents. For Catherine, it's a matter of the bottom line: Batwoman is bad for business.
Sophie Moore (Tandy): After graduating from military academy, Sophie rose through the ranks to become a high-level private security agent and one of Gotham's staunchest protectors. Despite her bite and regimented outlook, Sophie has a soft side, illuminated by Kate Kane's return.
Luke Fox (Johnson): A Dark Knight loyalist and son of Wayne's R&D director Lucius Fox, Luke works to keep Wayne Tower secure in his boss's absence. While Luke considers himself the guardian of all things Batman — specifically his symbol — he also recognizes the city's need for a new hero.
Mary Hamilton (Kang): Excitable, talkative, and an influencer-in-the-making, Mary is Kate Kane's step-sister and polar opposite. But what Mary lacks in a filter, she makes up for with her compassion for Gotham's underserved communities, proving she has more in common with Kate than she thinks.
Alice (Skarsten): If Batwoman had a Joker, it would be Alice, the leader of her Lewis Carroll–inspired Wonderland Gang. Swinging unpredictably between maniacal and charming, Alice has made it her mission to undermine Gotham's sense of security.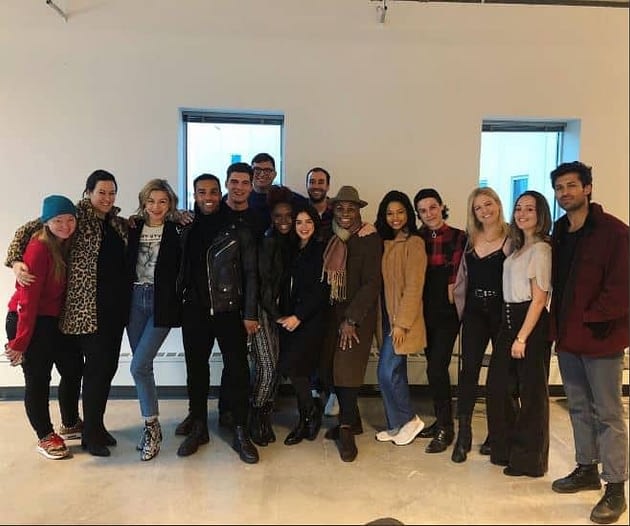 Described as "very different from Riverdale," Aguirre-Sacasa's Katy Keene follows the lives and loves of four iconic Archie Comics characters — including fashion legend-to-be Katy Keene (Hale) and singer/songwriter Josie McCoy (Murray) — as they chase their twenty-something dreams in New York City. This musical dramedy chronicles the origins and struggles of four aspiring artists trying to make it on Broadway, on the runway and in the recording studio.
● Hale's Katy Keene is a bold, big-hearted, and independent twenty-something New Yorker who aspires to be a fashion designer. When she's not working as a personal shopper at a luxury department store, she's navigating friendship and dating in the big city.
● Spinning off from her time in the small town of Riverdale, a now 20-something Josie McCoy (Murray) sets off on a new adventure to make it in the big city. More determined than ever to break into the music scene as the next Diana Ross, Josie finds herself forging new friendships, falling into new relationships, and, one day, becoming the star she is destined to be.
● Hyde's Alexandra is a powerful, savvy and chic New York socialite. Senior Vice President at her father's company, she is both respected and feared. Alexandra is competitive with her brother, Alexander – who has a very different vision for the record label.
● Laviscount's Alexander is the CEO of his father's company and dreams of rebooting its dormant record label division, which attracts him to Josie. He's cut from a different cloth than his billionaire family, as he'd rather take the subway and listen to vinyl – and he secretly DJs at a dive club.
● Beauchamp's Jorge/Ginger Lopez works at his family's bodega by day – but by night, his drag alter ego Ginger bartends and performs at a local club. Jorge always has aspired to be a Broadway performer, but he's now looking to take his drag career to the next level.
● Chan's Pepper Smith is a New York City "It Girl" who is at the epicenter of all things trendy. As the funny, magnetic life of the party, she dreams of opening her very own version of Andy Warhol's Factory. But behind all the outrageous noise, no one quite knows where she gets all her money — or if she even has any.
● Holtz's Ko Kelly is a boxer with two goals in life: to fight a welterweight championship in Madison Square Garden and to marry his longtime girlfriend, Katy Keene. Born and raised in Queens, Ko is a humble, protective, salt-of-the-earth guy who makes ends meet as a personal trainer and a bouncer.
● LaNasa's Gloria Grandbilt is a legendary personal shopper at the luxury department store Lacy's, which caters to the rich and famous. Always impeccably dressed and the queen of her domain, she demands a level of excellence from her "girls," young assistants that few can provide.
Written/executive produced by Noga Landau, Schwartz and Savage, the Nancy Drew centers on 18-year-old Nancy Drew (McMann) and is set in the summer after her high school graduation. She thought she'd be leaving her hometown for college, but when a family tragedy holds her back another year, she finds herself embroiled in a ghostly murder investigation — and along the way, uncovers secrets that run deeper than she ever imagined. When Nancy ends up a suspect in a murder, it rekindles her love for detective work, even though the clues lead her to believe that a long-dead local girl may be the killer.
● Prinze Jr. plays Nancy's dad, Carson Drew, a dynamic attorney who has become estranged from Nancy following the recent death of his beloved wife – but his attempts to reconnect with his daughter run aground when Nancy's murder investigation reveals unsettling secrets from Carson's own past.
● Kasim's Ned "Nick" Nickerson is Nancy's secret flame: a former high school athlete with a mysterious past, who should be on full scholarship to a top university. Instead, he's working as a car mechanic when he winds up a suspect in the murder along with Nancy — leading her to uncover a shocking motive from his past. But whether Nick's a victim of circumstance or something far more sinister remains to be seen.
● Lewis' George is a tough, tattooed girl from the wrong side of the tracks who felt personally wronged by Nancy in high school. George now finds herself a suspect in the killing along with her former nemesis, forcing her to team up with Nancy to track the culprit and clear their names… and it just may be the beginning of a beautiful friendship.
● Jaizani's Bess is a refined young woman whose wealthy background sets her apart from Nancy – but when they both become suspects in the same murder, Bess proves to be a spirited ally in the search for the real killer, all the while doing whatever it takes to keep her own dark secrets hidden.
● Saxon's Ace is a charming dishwasher with a philosophical bent; his provocative insights on the murder investigation will lead Nancy to conclude that there's much more to this supposed burnout than meets the eye.
● Martin's Harriet Grosset is a small-town psychic who offers her talents to help Nancy investigate a murder — and ends up delivering an otherworldly clue that neither of them bargained for.