What's Going On With Disappearing Outlander Fan Pages?
Yesterday, fans the world over sounded an alarm at the sudden disappearance of several Outlander fan pages, groups, and websites. Today, Diana Gabaldon (the author of the Starz series of the same name) posted on her Facebook page that she was on the case, trying to help fans find out what's happening.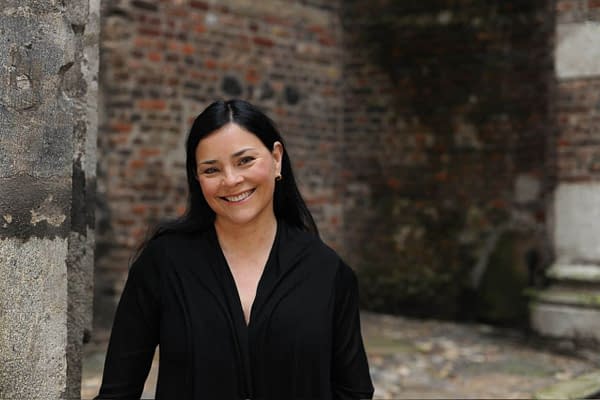 Diana said she'd sent inquiries to representatives at Sony, the Starz parent company that currently holds all base rights for the series and subsequent merchandise.
Directly from her Facebook post:
OK. As I said (with regard to the rash of page closures), I spoke to Sony and Starz about the matter.

[For those not following events, yesterday a number of Facebook pages/groups were shut down (I have questions about that–see below). Speculation was that this was the effect of a bot of some kind sent out to spot sites selling Outlander products that infringed trademark or copyright–but a number of sites that don't sell anything were also shut down.]

So, I got this official statement from Sony Pictures Television:
"In an effort to ensure that each Outlander: The Series product meets all brand, safety and compliance standards, Sony Pictures Television engages a third party to identify and block the sale of counterfeit goods featuring copyrighted content. These policies exist not to stifle the creativity and expression of the many fans of OUTLANDER, but to ensure the authenticity and quality of any products bearing the Outlander: The Series mark."

Well, talk to a corporation, you get a lawyer, no surprise.
This is naturally not an answer to the questions people have, and I'll go and talk to some _different_ people at Sony in an effort to get something useful. Meanwhile, to help clarify the situation as much as possible so I can explain things, I have a couple of questions:

1. If you have a page/group that was not selling "counterfeit" or infringing merchandise, what, exactly, happened? Did you receive any kind of notification regarding your page, or did it just disappear?

2. If you did receive any kind of notice from Facebook regarding the closure of your page–what did it say?

3. I don't know what (if anything) might be done, but just in case, if you found yourself in this situation, would you provide me with the name of your page/group? (You don't have to, but IF there's any recourse that will restore your page, having a list might be helpful.)

Thanks for your help; I hope I can get some useful information for you.
Twitter blazed with messages directed to series executive producer Maril Davis in the hopes of getting some answers about the sudden deletion of so many items, including Facebook cover and profile photos featuring Outlander locations and images.
Another Outlander-centric site that I often share table space with at convention pressrooms, Three If By Space, was apparently removed from Facebook as well.
There were more examples of sites featuring merchandise for sale that were removed, but that makes far more sense than the deletion of entire pages for posting an image:
And yet, further 'fangroups' or pages deleted that weren't selling anything and only used the term Outlander or featured artwork associated with the series:
There was also an issue with the Southern Sassenachs, the nonprofit charity organization that raises money with sales from original artwork inspired by the book series. The specific post of theirs that was removed featured artwork from 2016 that oddly enough resembles the official key art for Season 3 of the Starz show:
Theoretically, we'll get more information about this situation as the week progresses. Hopefully Sony and Starz will explain the new terms they'd like to see fansites and groups adhere to so we can continue to celebrate Outlander.