"Doctor Who" Series 12 "Coming Soon"… But What's Coming November 23rd? [VIDEO]
As much as we've been trying to keep a positive attitude and "stiff upper lip" when it comes to how long we have to wait until Doctor Who Series 12 graces our screens, let's face it, folks: 2020 is still 2020. Looking at our handy online calendar, what this means is that at a minimum we're at least 2 months away from Jodie Whittaker's return as the 13th Doctor… or are we?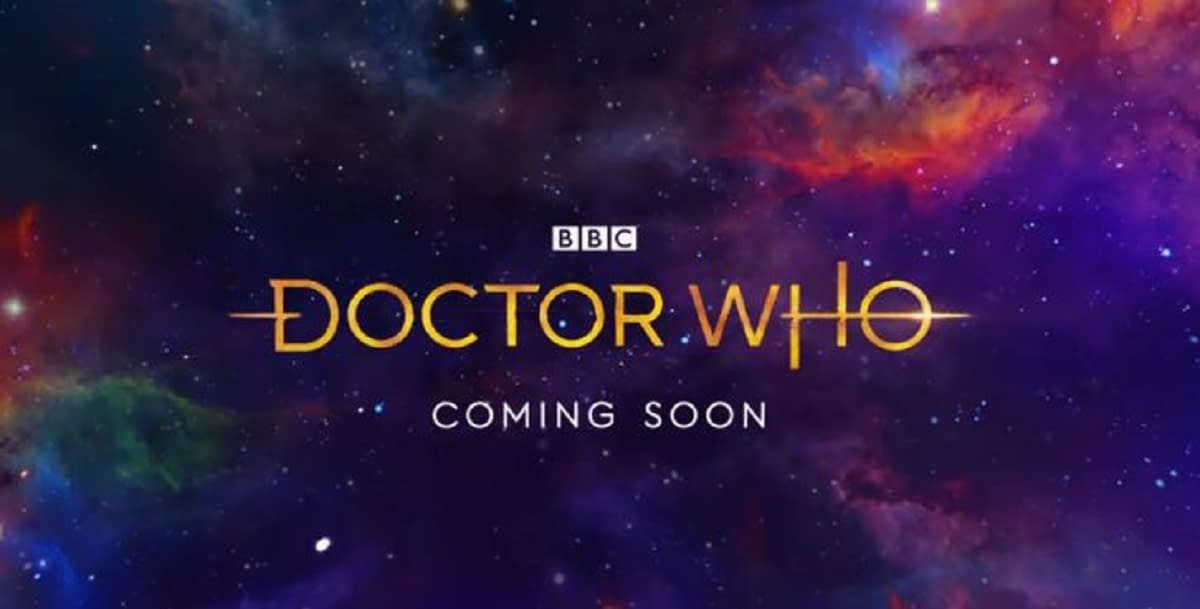 Following up on teaser posted at the end of last month (see below), The long-running international sensation posted a new video Sunday morning with a more specific tease: Doctor Who Series 12 is "coming soon" – and something is coming on November 23, 2019… but what?
Considering the importance of the date to the series, will it be a teaser, a trailer, a behind-the-scenes video… or something else? Maybe the announcement of a return date that will be early 2020 (like January/February)?
Hmmm…
The BBC series took to social media on Halloween to post a promising "Watch This Space" teaser, which showed the doors to the TARDIS open and the shadow of Whittaker's Doctor extending forward (with sonic screwdriver) – as if she's about to save the day one more time.
Let the mindless specualtion begin!
According to the Radio Times from July 2019, there were reportedly plans underway to broadcast a stand-alone Doctor Who special before Series 12 premieres, possibly on New Year's Day (like earlier this year) or during the Christmas season (which would mark a return to the show's holiday traditions). There was also talk that the BBC and other places who get paid to make these heady decisions were contemplating a non-holiday season release during the winter so there would be less direct competition with holiday programming, and it would also open up storyline possibilities beyond holiday-themed outings.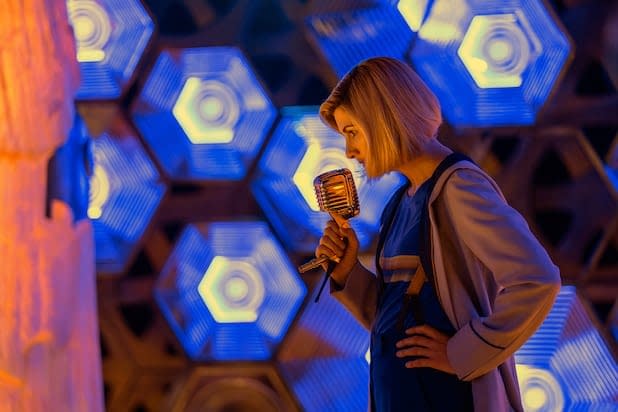 Towards the end of January 2019, the BBC offered up the first bit of good news for Doctor Who fans: production on Series 12 was underway. In a post on the show's official Instagram account, the message, "#DoctorWho is back in production" was accompanied by a photo of Whittaker with TARDIS companions Bradley Walsh, Mandip Gill, and Tosin Cole – clearly on set and on location:
"We're off again! Well we never actually stopped – as Jodie Whittaker's Doctor and friends have been winning the hearts of families across the nation this autumn, we've been busy with a whole new set of action packed adventures for the Thirteenth Doctor. We adore making this show and have been blown away by the response from audiences, so we can't wait to bring more scares, more monsters and more Bradley Walsh, Mandip Gill and Tosin Cole to BBC One. Brilliant!"

– Chris Chibnall, Showrunner
Even with a year still to go before any "New Who," Chibnall offered some insight into what fans can expect earlier this year:
● On the possibility of more "Classic Who" villains: "Well, maybe we'll do some [classic monsters], then. I'll have a think."
Apparently he had a thought – at least about the Judoon, who are set to make a return appearance to Doctor Who during the next season (as confirmed by the show's official Twitter account in May 2019):
● If there will be a larger focus on Yaz's (Gill) backstory:
"That's a really good question. I think that some of these questions may be answered in the forthcoming season. I think that's the first teaser of the series! Really good question!"
● On how Doctor Who has always addressed "real world" issues – and will continue doing so:
"I think you want to be writing about the world that we live in – the show is not a standalone thing, it's a response to the times that we're living in, the world that we're in, and things that affect people's lives, particularly things that children and young adults are going through."