Just in case you needed reminding that John Bradley, who plays Samwell Tarly on Game of Thrones, is simply delightful- there's this storytime video from Esquire.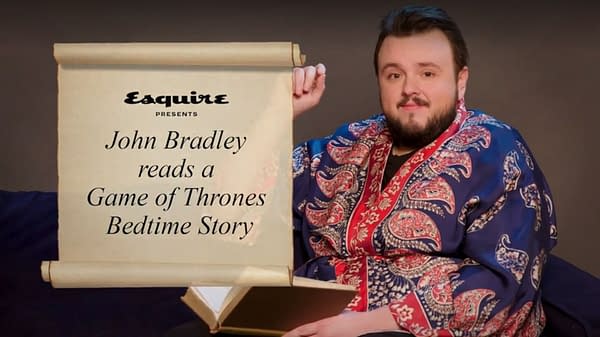 In it, Bradley (in a smart dressing gown) reads a passage from George R. R. Martin's "A Storm of Swords", the third book in the Song of Ice and Fire series.
Specifically, he reads "The Cave scene", the infamous moment where Jon Snow forgets his Night's Watch vows to spend an evening in the embrace of a Wildling woman, Ygritte.
It's a little not-safe-for-work as there are words that maybe you don't want your boss or cubical mate hearing, so headphones are encouraged.
Game of Thrones on HBO continues for just 3 more Sundays before the series is done and over.
Enjoyed this article? Share it!