"Good Eats: The Return": Alton Brown's Cult Classic is Back to Make World Right, Edible Again
The world hasn't been the same since Food Network's Good Eats ended its 14 season run on the. Alton Brown hung up his apron in 2012 in exchange for doling out sass and sabotage on Cutthroat Kitchen and hosting Iron Chef America. But fans of the skit-and-science-filled cooking show can rejoice in the announcement that Good Eats: The Return will finally premiere on August 25, at 10 p.m. ET.
Brown's signature promise "but that's another show…" has been unable to fulfill its promise… until now. Here's hoping that we finally get some of those shows promised, from burritos to worcestershire sauce – with some "clues" Brown has been leaving on social media teasing at least one item (steak tartare) may be on the menu. But we'll have to tune in Sunday nights to see what he actually has in store for us.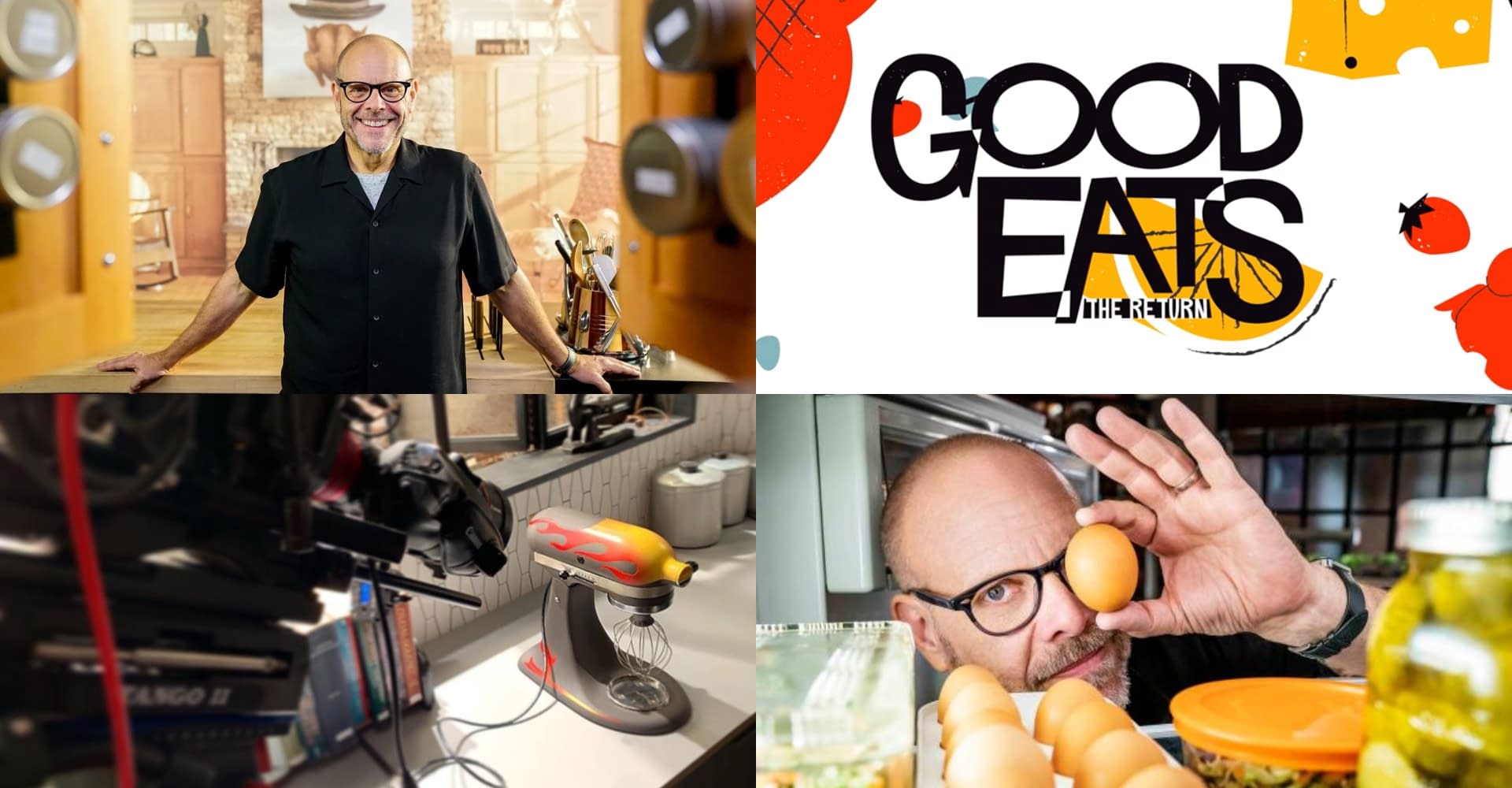 The quirky cooking instruction show described by Brown as "Julia Child meets Mr. Wizard meets Monty Python" was a flagship program for the early Food Network. In fact, the announcement follows a momentous anniversary of sorts: first episode of Good Eats, "Steak Your Claim," had its first airing almost exactly 20 years ago – on July 7, 1999.
Fans have had to get their fix as of late with 13 updated episodes titled Good Eats: Revisited, in which Brown goes behind the scenes of favorite shows and recipes and offers new takes on his classic techniques. These news episodes have been an oasis in a cooking show landscape robbed for far-too-long of Brown's quirky camera work and animations, as well as a burst of new recipes that meet the zeitgeist of 2019.
For example? The episode "Pressure: The Reload" which aired earlier this January featured the new "it" kitchen gadget the Instant Pot and a recipe for pho – a dish which has risen to prominence in the last few years since Good Eats left the airwaves.
This will be a late-summer premiere I will definitely not miss. No word yet if Bleeding Cool writer and vegan chef extraordinaire Leigh George Kade and Brown have ever been seen in the same place at the same time – or if they are merely mad genius doppelgangers. Best way to tell the difference between the two? Leigh's plant-based diet and cuisine while Alton is an avowed carnivore.