Hulu Renews Technicolor Series Harlots For a Third Season
Hulu has renewed their technicolored period drama Harlots for a third season. We say technicolored because it really is, especially when compared to other series set in similar time-lines (18th century London).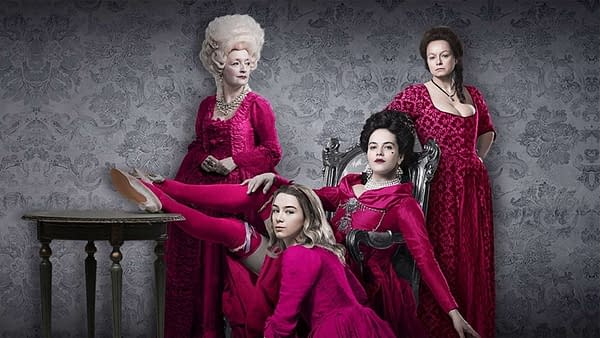 The familial brothel with mother-madam and various twists and turns has received rather positive critical reception across it's previous two seasons, and the season 3 pickup seems like a good move from Hulu.
As Variety points out though, series lead Samantha Morton was just cast as character Alpha in The Walking Dead, so her availability may impact her involvement in Harlots. Morton is confirmed to be a part of season 3, however.
We'll let you know as we hear additional information about season 3 of Harlots.