Proving you can't keep a good fallen angel down, Tom Ellis' "Deeevulll!" is ready to rise from the ashes of cancellation on May 8th as Lucifer readies its 10-episode fourth season gospel for Netflix – and they found a very eyeball-gathering way of getting you to notice. In the video below, Ellis' Lucifer Morningstar almost appears baptized anew as he emerges ever-so-seductively from a swimming pool – but just because he may look relaxed, that doesn't The Devil's gone soft.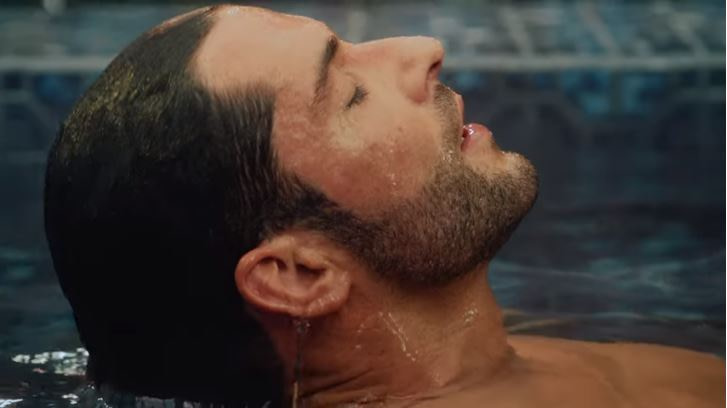 "I'll say this is without a doubt our strongest season that we've done, for many reasons. A lot of it has to do with where we left our story and how we pick it up, and what we deal with this season is stuff we've never really dealt with before because there was always this conceit that no one believes Lucifer is the devil. But now that is common knowledge amongst some of our major characters."

– Tom Ellis
One thing's for sure: Jesus and Lucifer have sweet ab workout programs. Wonder if they'd share their secrets…
Reeling from the aftermath of Chloe seeing his devil face, Lucifer faces a new challenge: Eve, the original sinner herself, is back. Does she want revenge for when he tempted her out of Eden oh so many years ago… or something else entirely?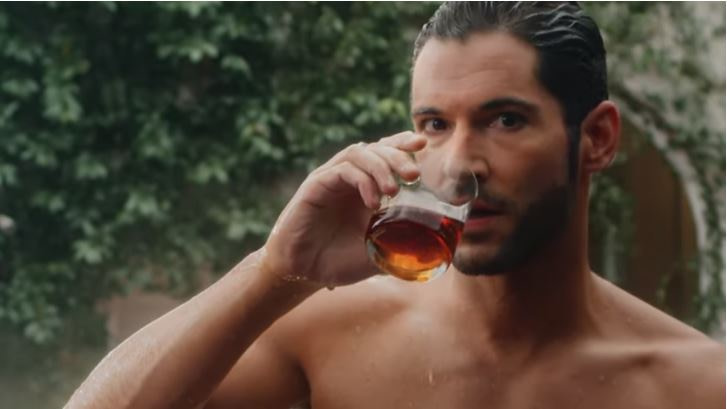 Thankfully, it appears Lucifer fans will get a resolution to a major season 3 cliffhanger that found Detective Chloe Decker (Lauren German) discovering her partner's literal true, devilish side. From the official synopsis above, we can tell that the revelation will have an impact from the start of the new season – though it looks like one of The Book of Genesis' leads is going to complicate things for everyone: is she looking for revenge – or does she have bigger plans at play?
Lucifer fans will find out when the fourth season premiere on Netflix on Friday, May 8th.