After nine seasons, My Little Pony: Friendship Is Magic is ending its run on Discovery Family, airing the popular series' final 26 episodes starting Saturday, April 6, at 11:30 a.m. ET/PT (and will stream live and on-demand on Discovery Family GO, the network's TV Everywhere app).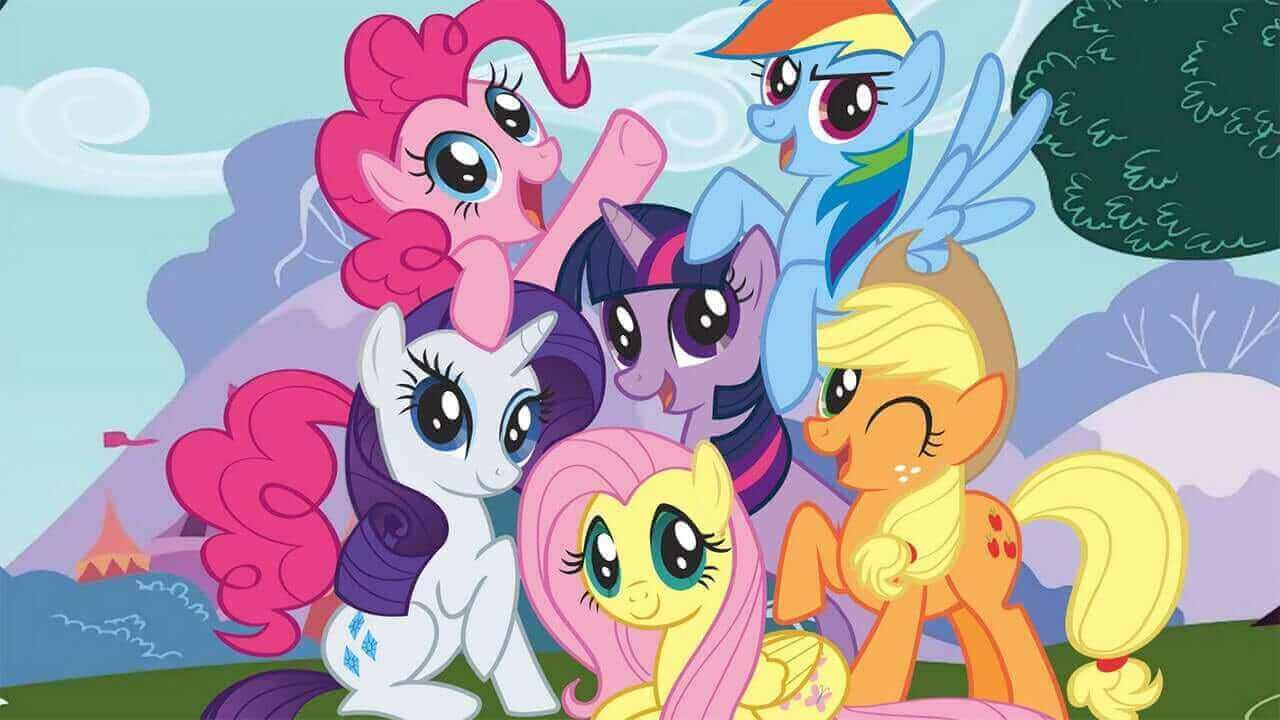 In case you think My Little Pony: Friendship Is Magic is going out quietly, think again: Patton Oswalt's Quibble Pants and "Weird Al" Yankovic's Cheese Sandwich are set to return for the final season, which also will feature new original songs and new characters. The Allspark Animation studio series will also air its 200th episode on April 20th, which finds Twilight Sparkle and her brother Shining Armor facing off once and for all to settle a long-simmering sibling rivalry.
[Ed. Note: Nice to see Oswalt and "Weird Al" taking some time away from shooting the second season of SYFY's Happy! to come back for this – and that will the last Happy! reference I make because now things just feel weird.]
My Little Pony Season 9 "The Beginning of the End": Princess Celestia and Princess Luna decide to retire and hand off the ruling of Equestria to Twilight Sparkle and her friends, which sends Twilight into a tailspin of self-doubt. Meanwhile, an ancient villain bands together a legion of nefarious characters to conquer all of Equestria, challenging Twilight Sparkle and the rest of the Mane 6 to step in and save the day.
To help promote the final season's premiere, Discovery Family is set to air a week-long "Pony Palooza" marathon of Equestria Girls specials starting Saturday, March 30, at 6 a.m. – leading up to the world premiere of Equestria Girls: Spring Breakdown at 11:30 a.m. Following that, a marathon of episodes from the past eight seasons of My Little Pony: Friendship Is Magic begins Sunday, March 31, at 6 a.m. and runs week-long during daytime.
Enjoyed this article? Share it!