Nathalie Emmanuel's Thoughts on [SPOILER]'s in 'Game of Thrones' s8e4
Yes, we know, it's almost silly to continue to use spoiler warnings on a series that so much of the viewing-public watches live, but, we're doing our part here to keep Game of Thrones as spoiler-free as we can for you who don't.
If you haven't caught up on the most recent chapter, maybe go watch season 8 episode 4 "The Last of the Starks" before reading what Nathalie Emmanuel has to say about it.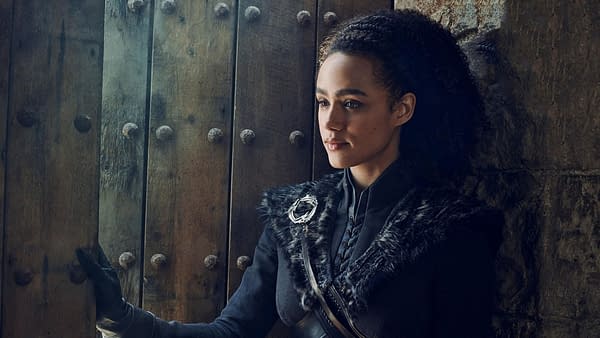 As the episode enfolded, it became increasingly obvious that things were going to take a turn. So much attention being paid to Dany's (Emilia Clarke) emotional state, and just how much of her father's daughter she is. Perhaps the last semblance of Dany's sanity lay with her "little scribe", Missandei of Naath. She's been with the Khaleesi since the taking of Astapor, and probably knows her Queen better than anyone at this point.
And, as you can imagine, Missandei's death at the hands of Cersei (Lena Headey) will have lasting repercussions for Dany and Grey Worm (Jacob Anderson).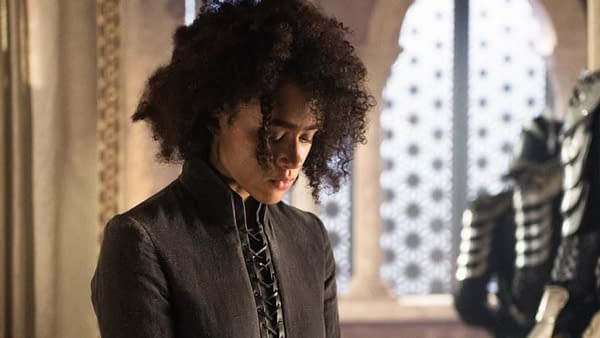 Emmanuel told Entertainment Weekly about the table read for the episode, saying:
"It's always like coming back to school a little bit. And coming onto this show you're seeing all your friends again. This was coming back to do this for the last time. It's emotional, no doubt about that. When different cast members met their demise everybody cheered each other and showed loved and applauded, when somebody had their final moments the whole room would erupt to show support for that person, which was amazing."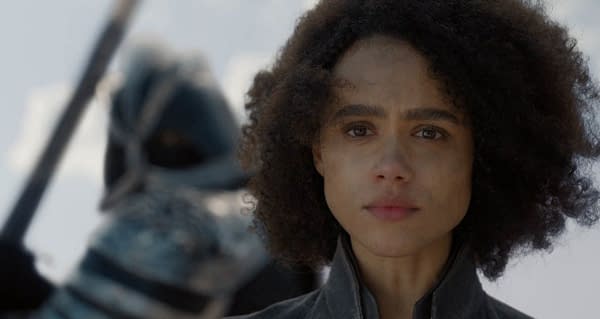 And about the scene itself:
"I thought it was a fantastic scene. I've said in so many interviews that I don't mind if I die I'm just happy to be here and be a part of the show. But I just wanted it to be really cool and a moment that people remember and I feel like they really give me that moment and I'm excited to shoot it. It's going to be really emotional and she's so brave in it and shows her strength and fearlessness even though she doesn't wield a sword. She believes in her queen and believes in her cause. I'm so happy that she has that kind of exit. It's emotional. She said she was willing to lay down her life but we hoped she wouldn't have to. You can watch the end of a show and think the character is living on to do whatever. But there's a real sadness to the fact that the character won't. It seems likely to push Daenerys to a scary level."
We have to agree, this may be the thing that finally pushes Dany into the true Targaryen madness we've seen glimpses of.
Emmanuel's one regret about Missandei's end? Not getting to FIGHT.
"I would have loved to see Missandei fighting. I think that's just me projecting onto her that I want to see her being a badass with a sword or bow and arrow. I feel like a bow and arrow would be her thing as it's super specific and requires a lot of skill. I guess I was relieved to not be doing 11 weeks of night shoots but there's a part of me that's a little sad Missandei didn't throw down in the battle."
We'll certainly miss seeing Missandei in the final two episodes of Game of Thrones, which air the following two Sundays on HBO.
---
---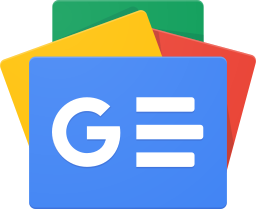 Stay up-to-date and support the site by following Bleeding Cool on Google News today!