New Batwoman, New Season: 5 Ways The CW Series Could Be Even "Wilder"
Following the announcements that Ruby Rose would be leaving the title role in The CW's Batwoman, and that a new character, Ryan Wilder (Javicia Leslie), would be donning the Batsuit, fans are left wondering exactly what will happen with the show. While we're waiting for confirmation or any further information on what will be happening on the show, we thought we'd offer some suggestions and/or speculation of what we might expect in Season 2.
And before we go any further, it should be noted that this will contain MAJOR SPOILERS AHEAD from the first season of Batwoman.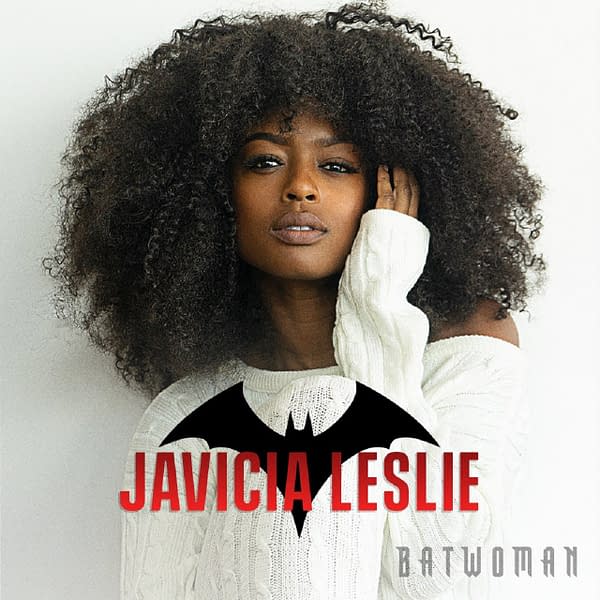 1. Make Kate Kane Follow Bruce Wayne's Lead
Through Season 1, episodes are often bookended with Kate (Ruby Rose) writing unanswered letters to Bruce Wayne. After Kate ends up killing August Cartwright for what he did to her sister and mother, Luke Fox (Camrus Johnson) confides in her that the real reason Bruce disappeared is he broke his #1 rule: no killing.
There would be a beautiful, but tragic, symmetry if Kate now had to go on a similar journey of penance as Bruce did. And should Wilder write letters to Kane? No. Let's lose that narrative device. Kate wrote to Bruce because they were family and they'd always been relatively close. Ryan Wilder apparently will have zero connection to the Wayne/Kane family. But this remains the most likely and most reasonable way to explain Kate's disappearance and seems to track with what the showrunner Caroline Dries has revealed so far.
2. Refocus on the GCPD
Most of Season 1 focused on The Crows, the paramilitary private security firm led by Kate's father, Jacob Kane (Dougray Scott). This made sense, as the subtext of most of the tension of the first season was about the family drama between the two sisters, Kate and Alice, and their father Jacob.
But this is how Ryan Wilder is being described: "With no one in her life to keep her on track, Ryan spent years as a drug-runner, dodging the GCPD and masking her pain with bad habits. Today Ryan lives in her van with her plant. A girl who would steal milk for an alley cat and could also kill you with her bare hands, Ryan is the most dangerous type of fighter: highly skilled and wildly undisciplined."
She's street-level. She's tussled with the GCPD. People like her can't afford security from The Crows. And since we know our current zeitgeist is consumed with questions of defunding the police, could Gotham be the next place to see a Black Lives Matter uprising? Focusing on the Gotham PD, their corruption, their ineptitude, could provide a valuable social commentary that Batwoman has sometimes hinted at and danced around, but never landed the punches. Fill up your writers' room with Black femme queer writers and tell me this doesn't flow like a river. And this brings us to: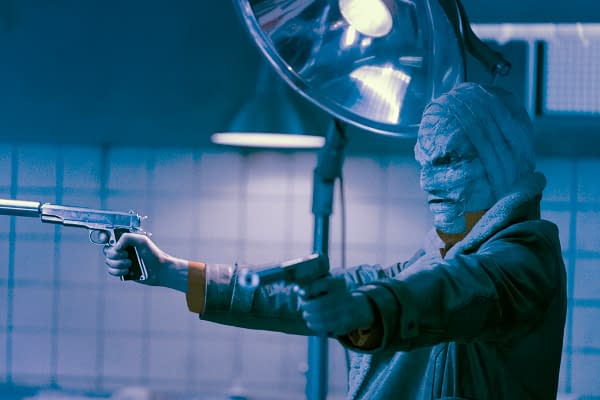 3. Make Hush the Main Villain of "Batwoman" Season 2
The end of Season 2 teased that Tommy Elliot had gotten the face he'd always wanted: his childhood friend/rival Bruce Wayne. This brings all sorts of interesting possibilities into play. With Team Batwoman trying to protect the Batsuit and the remaining tech, but Tommy as "Bruce" occupying Wayne Tower, major changes will have to take place. Hush could play an interesting counterpoint to the image of Bruce Wayne we've always had– cool, calm, and incognito. Tommy is brash, loud, and "an entitled 1%er asshat" according to Luke Fox. Another element that never got fully explored in Season 1 was how Tommy really embodied major elements of toxic masculinity. It would be great to see this plumbed further in a world where Ryan Wilder Batwoman is his major foil.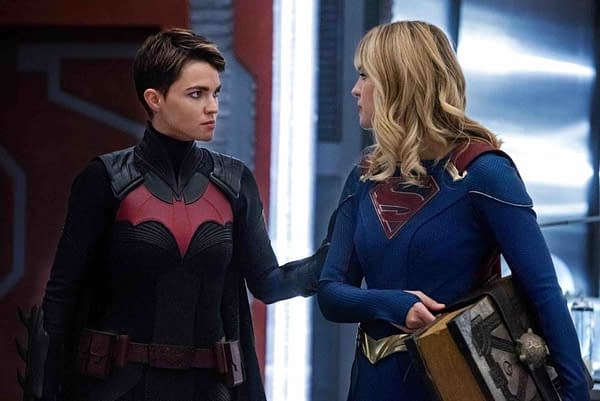 4. Screw the "Batwoman" Crossover with "Supergirl"! Bring on the "Black Lightning" Crossover!
Kate Kane and Kara Danvers had a bond from the moment they first met. We wanted the "World's Finest" crossover they promised, and we somewhat got it in Crisis on Infinite Earths. Kara helped "Batwoman" come out to Gotham by writing a cover story for Catco Magazine. They have a relationship, but it's very much based on a relationship between "Kate and Kara" rather than "Batwoman and Supergirl." But a Ryan Wilder Batwoman? Would she really connect with an over-earnest Kryptonian journalist? Her more likely compatriots would come from Black Lighting, but not necessarily Jefferson Pierce, but more his kids. Anissa and Jennifer Pierce are the more likely partners, especially if Batwoman is going to be tussling with the GCPD. After all, they've lived through and rebelled against a police/military occupation in Freeland, so the Gothan PD should be relatively easy.
Could we get some Ryan-Anissa flirting? Would that be too much to ask?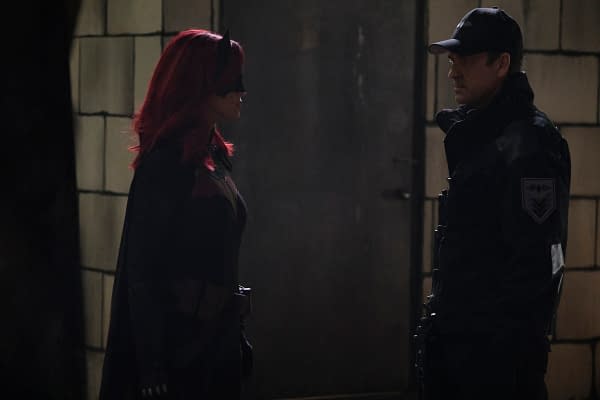 5. Focus on the Real Villains of Gotham: The 1%
Season 1 of Batwoman was so focused on the Kane family drama they rarely touched on the major systemic issues that bred the problems of Gotham in the first place. How is everything so broken that private security for the ultra-wealthy is necessary?
Why is the Gotham PD so broken? Could it be this ridiculous conundrum that Gotham's wealthy will do everything they can to prevent paying taxes but will pay lavish sums to The Crows instead? Could it be that extreme wealth-hoarding by the likes of the Waynes, Elliots, Kanes, etc starved the rest of the city of the basics, breeding crime?
Can we talk about how much the GCPD has to spend on paramilitary gear, on upgrades to Blackgate prison, and why that starves the city of social workers and health care? And how the only major mental health institution, Arkham, is actually part of the carceral state, meaning people going through mental health crisis get locked up with Gotham's worst criminals? Could we have a real conversation about the intersection of poverty, pollution, and the police state?
Both Batwoman and Arrow always seemed ready to brush up against these issues, but never really tackle them. Let's do some of that, and make this the show 2021 deserves and the one it needs.