Noah Wyle (Falling Skies) has gotten the lead in CBS drama pilot called Red Line. According to Variety, In the pilot, a white cop in Chicago mistakenly shoots and kills a black doctor. The show follows three different families that are all connected to the case, telling the story from each perspective. He joins a cast that already includes Emayatzy Corinealdi, Noel Fisher, Michael Patrick Thornton, and Aliyah Royale.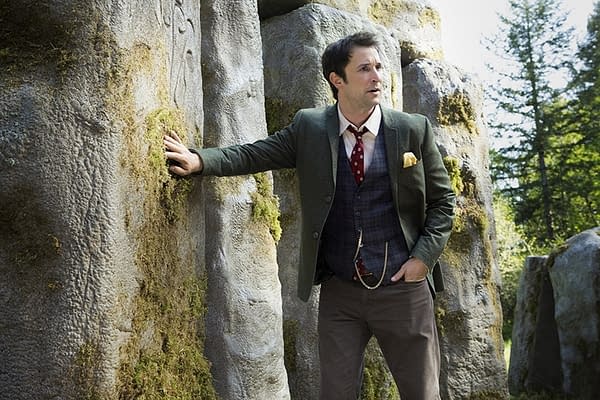 Wyle's character, Daniel Calder, is described as being a dedicated high school teacher in mourning the loss of his innocent African-American husband who was shot by a white police officer. Daniel is now a single parent to their adopted daughter, Jira. The actor may be best know for play Dr. John Carter on E.R. He's also started in a series of TNT films, The Librarian, starred in the television series Falling Skies and will appear in the upcoming Amazon series The Romanoffs.
Red Line comes from writers/executive producers Caitlin Parrish and Erica Weiss. Also executive producing are Ava DuVernay, Greg Berlanti and Sarah Schechter. Victoria Mahoney will direct the pilot.
If picked up, this will be the second drama about a police shooting in the last two years. The limited series Shots Fired, which told the story of a black police officer shooting a white man during a traffic stop, aired on Fox in 2017.
Enjoyed this article? Share it!