Former WWE presenter Renee Paquette (who went by Renee Young in the Fed) is returning to the realm of talk shows with a new podcast called Oral Sessions. Paquette announced the coming of Oral Sessions on Instagram, writing, "Woohoo!! A brand spanking new podcast coming your way!!! Oral Sessions! And no it's not about 🍆 it's about cool ass people having a great conversation. Unfiltered and unscripted! 🗣🎙 (link in my stories!)"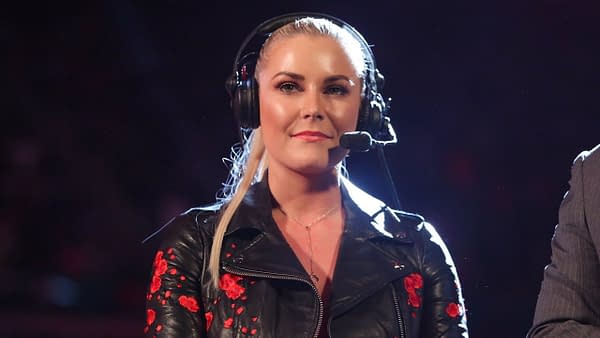 Paquette left WWE back in August after being with the company since 2012. With WWE Backstage canceled and Young back to doing backstage interviewing and pre-show hosting, it was time for her to move on to bigger and better things. That includes not only the upcoming podcast but also a cookbook, which has already topped charts on Amazon despite not being released yet. That book, Messy In The Kitchen: My Guide to Eating Deliciously, Hosting Fabulously and Sipping Copiously, is described thusly:
Television personality Renee Paquette brings passion, experimentation, and an overly confident-in-the-kitchen attitude to home cooking. When she's not traveling around the world for work, she loves to stay within the confines of her home and Instagram-Live her experiences, cooking up mouth-watering, house-transforming meals for friends, family, neighbors…and all of their dogs. She thinks nothing of toiling over a hot stove while also providing sweet, cozy ambiance for anyone who walks through the door. Whether you're hosting over the holidays, planning an anniversary dinner, or just feel like throwing back some cocktails and lining your belly with carbs, Renée's got you covered.
But though Young's cooking has captured the hearts, minds, and stomachs of the wrestling world on social media, it's her gift of gab that fans truly crave, so the new podcast will be a welcome addition to wrestling fans' listening schedules.
Enjoyed this article? Share it!