It's almost time, Outlander fans! The premiere of season 4 of the STARZ series is right around the corner, and that means we're getting more visual goodies from the powers that be.
This time, a set of 9 STUNNING photos courtesy of Vanity Fair that show off Jamie (Sam Heughan) and Claire (Caitriona Balfe) in their new 'American' (but still filmed in Scotland) home on Fraser's Ridge. Oh also, there's a wonderful shot of Ian (played by John Bell) and his faithful furry companion, Rollo.
One of the first things that comes to mind with these images are how exquisite the costumes are. Series designer Terry Dresbach will no longer be heading the department following the end of Outlander season 4, and boy are we going to miss her attention to detail.
Claire's red calico alone is just lovely and brilliant: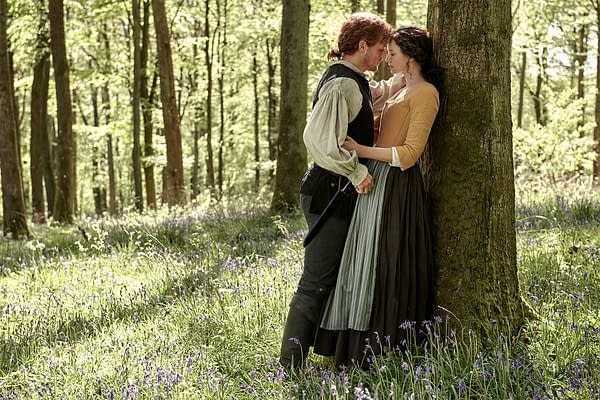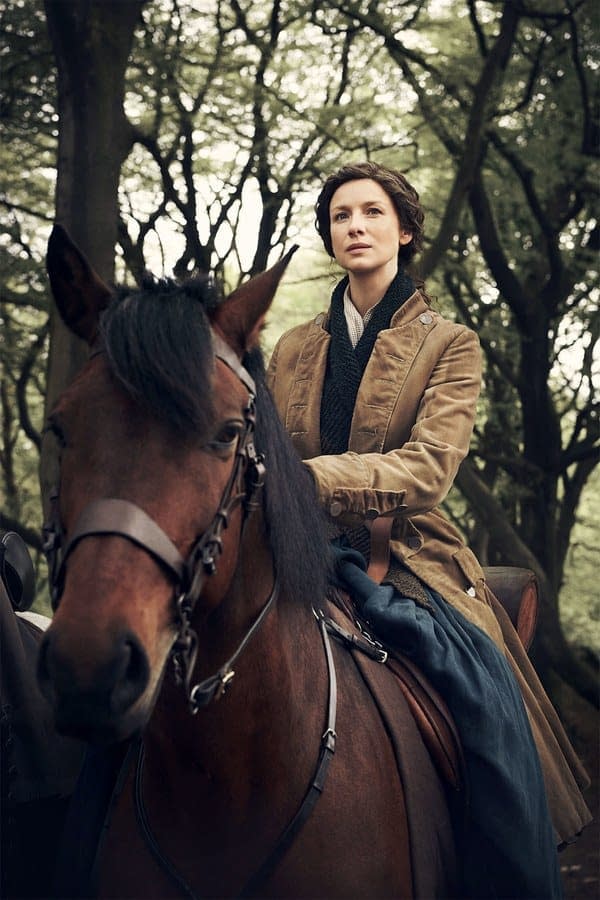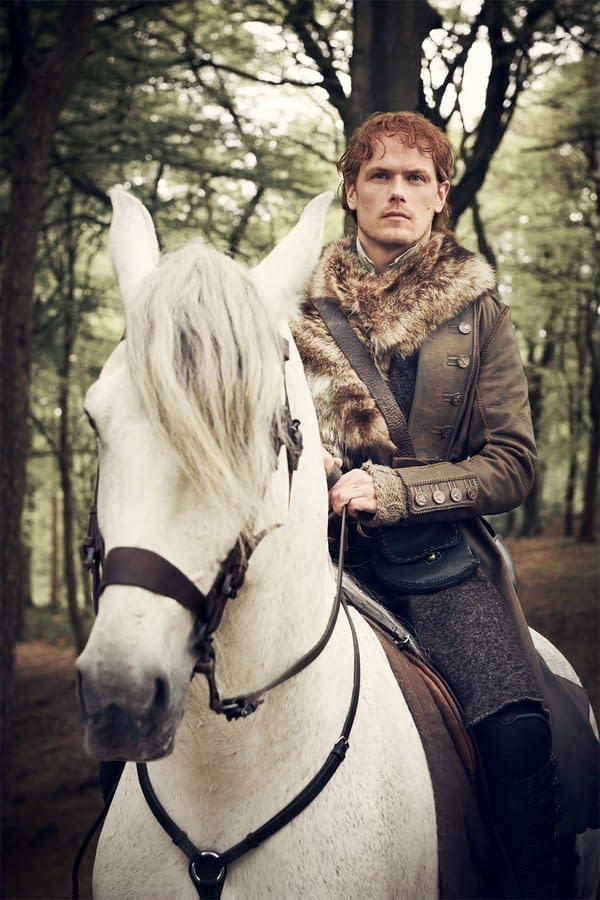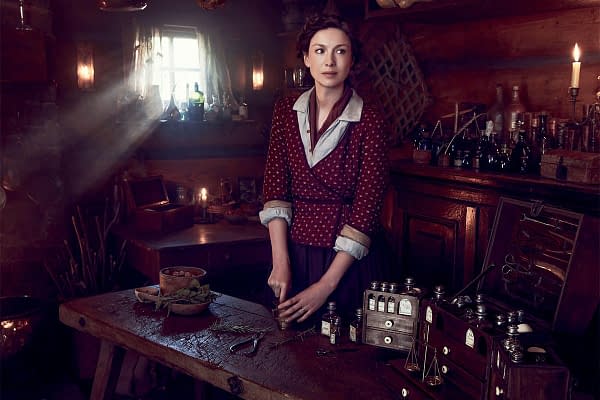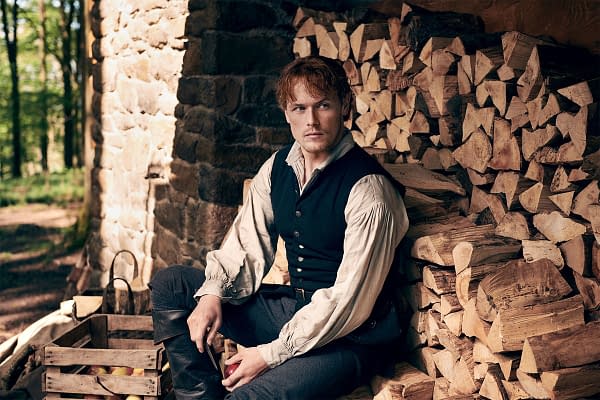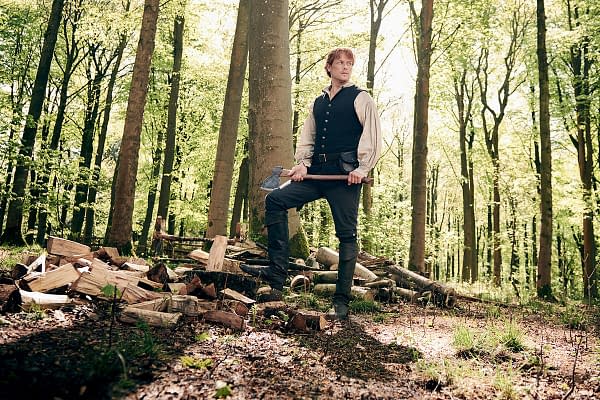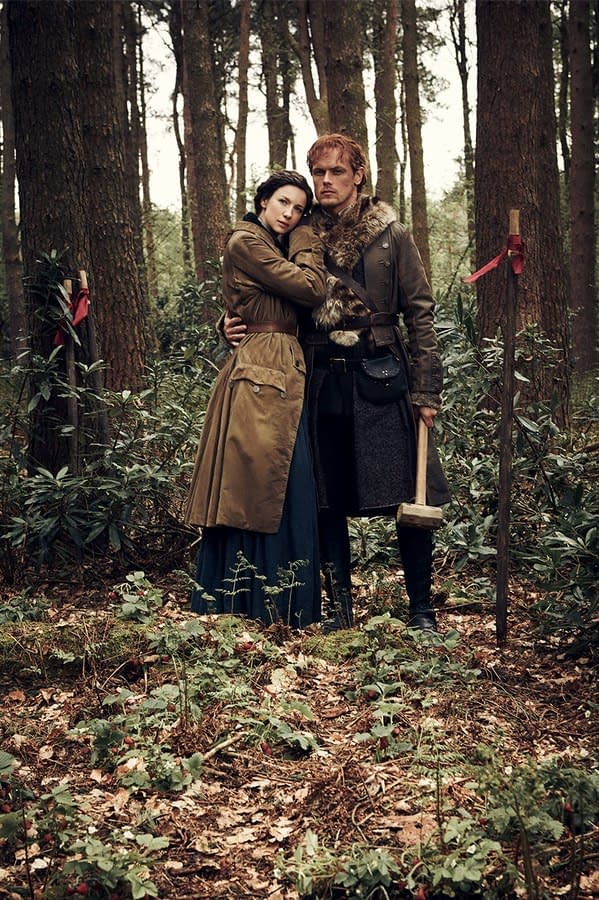 Outlander season 4 is set to premiere on STARZ on Sunday November 4th 2018.
Enjoyed this article? Share it!