"She-Ra and the Princesses of Power" Season 4 Premieres Nov. 5th [TEASER]
The creator and cast from Netflix's animated hit series She-Ra and the Princesses of Power greeted fans in attendance at their New York Comic Con (NYCC) panel on Sunday with talk of what they can expect when the series returns for a fourth season. Highlighted by appearances from series creator Noelle Stevenson and cast members A.J. Michalka (Catra), Aimee Carrero (She-Ra), Karen Fukuhara (Glimmer), Lauren Ash (Scorpia), and Marcus Scribner (Bow) and moderated by TV Guide's Krutika Mallikarjuna, here are some of the main takeaways – including a release date and first teaser trailer: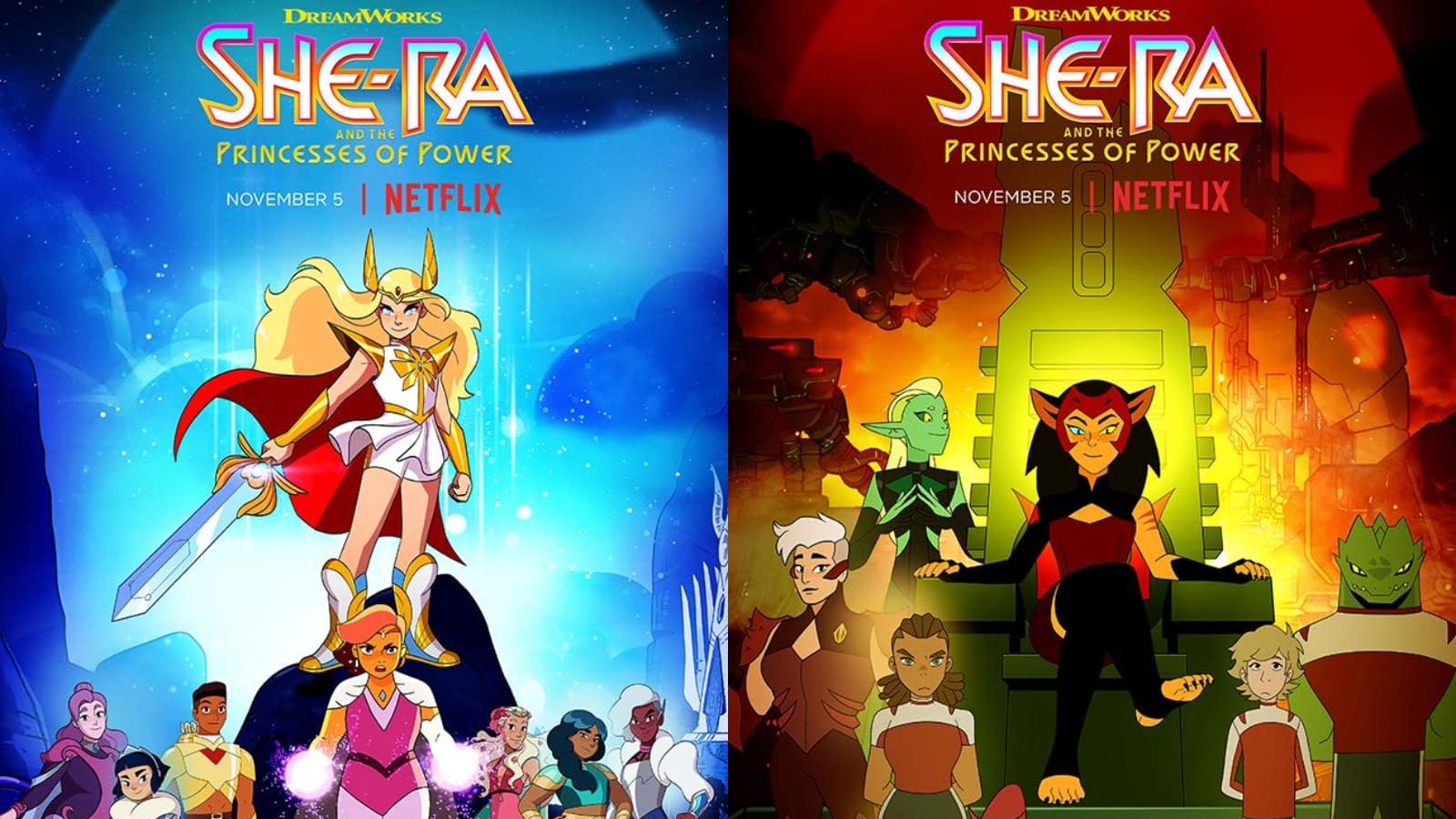 ● Season 4 will debut its 13-episode run on November 5, 2019.
● Building upon previous seasons, this season will ask the question: what do you have to give up to gain – and hold onto – power?
● Fukuhara on reactions to Queen Angella's fate: "It was a hard season to record… this season was a lot of sadness."
● Carrero emphasizes that one of the reasons why more of the cast will get the spotlight is that She-Ra needs a break.
● Michalka sees Catra motivated by winning – but what that actually means and what that will cost will be an eye-opener.
● As for the bond between Catra and Adora? Not looking good, according to Carrero: "They're growing in different directions. They're definitely in the fall apart part of it."
● Ash revealed that Scorpia will be getting her own episode this season: "She's goes on a bit of a journey emotionally this season."
● Another example of the supporting cast getting a chance to shine: Bow, Sea Hawk, and Swift Wind will be getting a "Boys Night Out" episode of their own.