Outlander has been a bone for the STARZ Network, bringing to the party the scores of fans from all over the world. The historical-science-fiction-fantasy-romance series is based on a series of books by author Diana Gabaldon, and developed for television by Ron D. Moore (Battlestar Galactica).
To cash in on the popularity of the series, pattern giant Simplicity partnered with small business American Duchess, who actually produces the amazing period accurate footwear the show used during season 2. This partnership included specialty patterns based on historical garments from the show by series designer Terry Dresbach.
The first release of Outlandish patterns was Claire's undergarments consisting of chemise, corset, and bum roll. The second, based on her Scottish dress from midway through season 1. And today they launched the newest entry, based on Claire's scandalous French red dress from season 2. You can read about American Duchess Lauren's process of creating the pattern prototype here on her blog.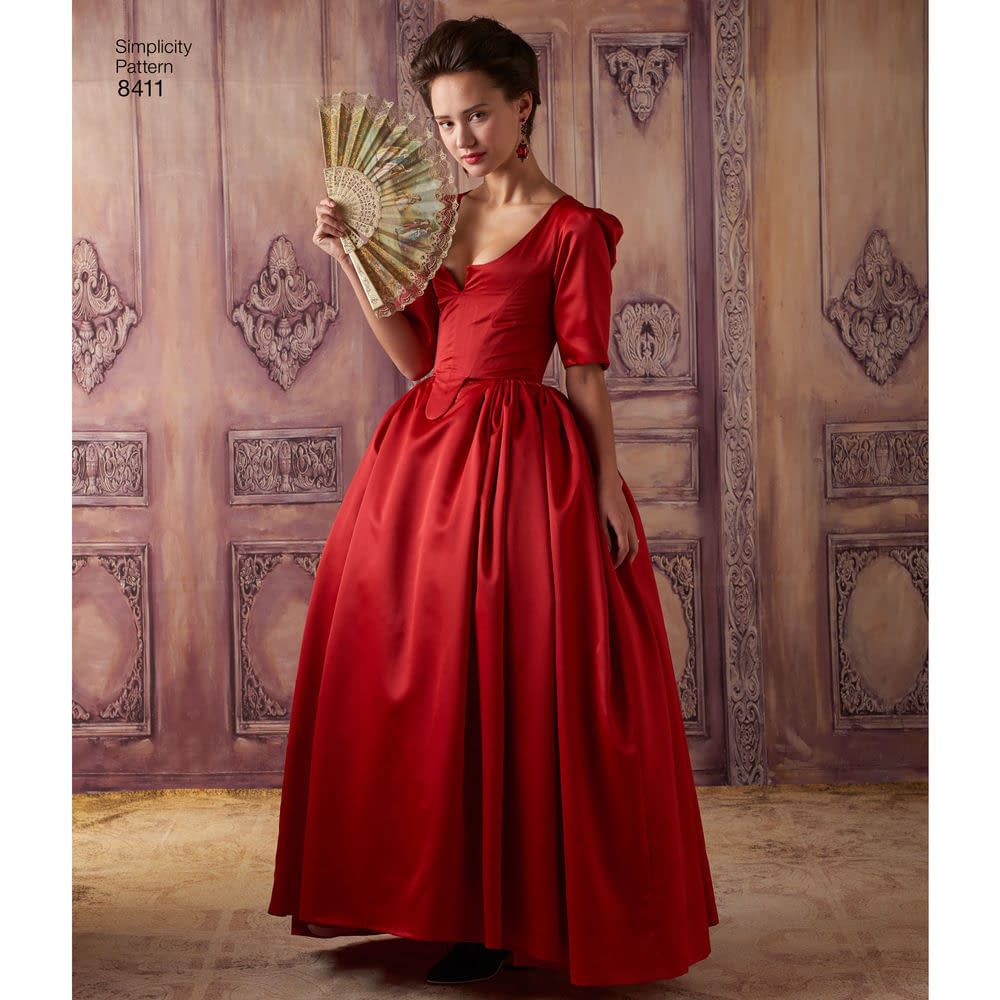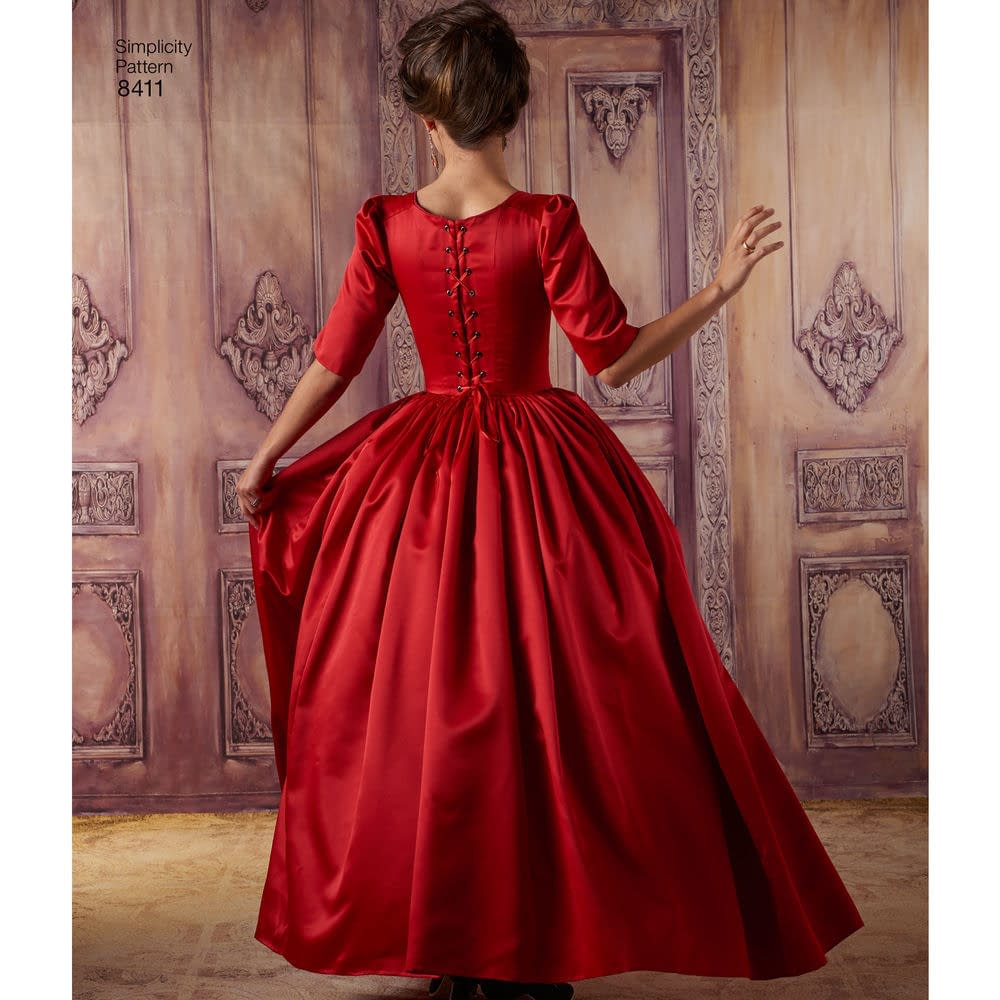 Things just heated up over on twitter between the brain behind American Duchess and the Outlander costume designer Dresbach, due in part to the lack of credit to Terry and her team on the part of Simplicity. (Completely understandable.)
It is not a licensed Sony product. So I get no credit. But at least another designer gets paid for it.

— Terry Dresbach (Outlander Costume) (@OutlanderCostum) April 15, 2017
The dress, which book readers and show watchers know doesn't *really* resemble any known historical bodice shape/neck line from the time period is designed by the character of Claire, reflecting her 1940s design sensibilities. Of course this meant garment aficionados were pretty torn on the resulting dress in the show, forgetting that key point of the time travel influence. It is not unknown for the Outlander fan community to be….passionate? Strongly opinionated? Unfortunately, the nuances of speech are oftentimes lost when communicating through 140 characters, and perhaps this feud (which ended with Terry wishing Lauren the best, we must add) wasn't as bad as it appeared?
You guys this is on Simplicity. Please leave American Duchess off of it.

— Terry Dresbach (Outlander Costume) (@OutlanderCostum) April 15, 2017
Outlander is gearing up for it's 3rd season set to release sometime in the fall of 2017 (we get a brand new trailer sometime tomorrow, check back for that!), and fans are acutely feeling the effects of 'Droughtlander'.
Update:Terry is now stating she will no longer be sharing her BTS images of her designs.
But very sadly, I will no longer be posting detailed pics of my costumes on my blog or here. Sorry everyone.

— Terry Dresbach (Outlander Costume) (@OutlanderCostum) April 15, 2017
I will probably take down things on my blog as well…

— Terry Dresbach (Outlander Costume) (@OutlanderCostum) April 15, 2017
Enjoyed this article? Share it!