Snoop Dogg Reciting the 'Law & Order: SVU' Opening Wins Our Week [VIDEO]
When NBC's long-running police drama Law & Order: SVU first premiered in 1883 as a telegraph-based monthly series, the show's future didn't look too promising. Yey through two world wars, the civil rights movement, and parachute pants, the show not only survived but prospered. Sadly, Time has a tendency to fuel our loss of appreciation for the things around us, to take for granted the "pretty cool." Considering the series has paired-up Mariska Hargitay with 127 co-leads and seen well over 25,000 guest stars walk through its doors over the course of its run, it's understandable.
I mean, who can forget young, up-and-coming actor Ronald Reagan as a tweaked out crystal meth dealer who faces off against Det. Munch (Richard Belzer) in one of the show's more intense interrogation scenes ever?
But after awhile? Eh. It can feel like just another day at work.
Still, there are those rare occasions that will always rise above the apathy and deserve recognition.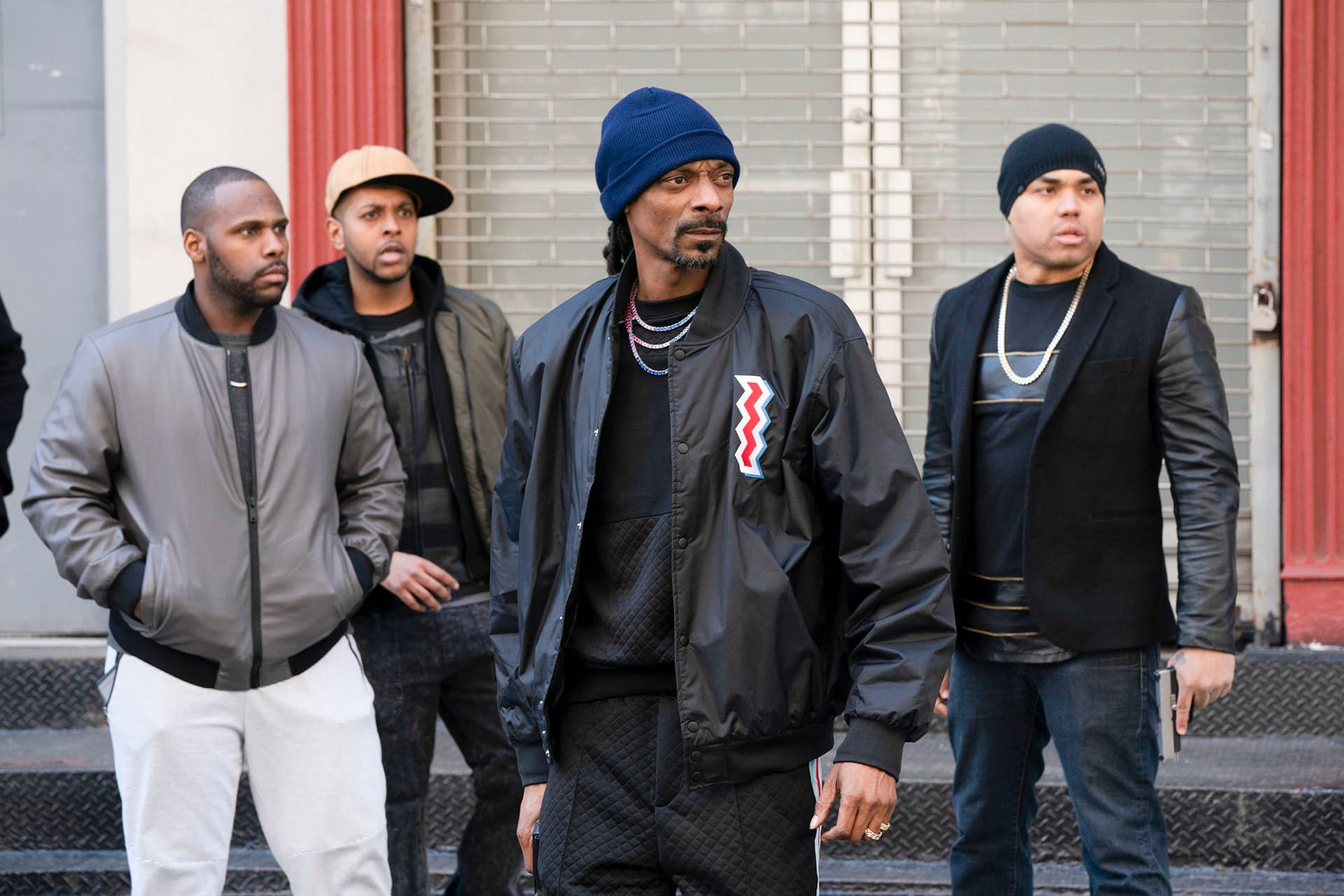 Nay! There are occasions that demand respect for just "being"!
In this case, for being pop culture icon Snoop Dogg and reciting the opening narration to Law & Order: SVU – the end-of-the-week "Moment of Zen" you didn't know you needed in your life:
Aside from clearly being a fan of the series, Snoop Dogg was also a guest star in this week's episode "Diss" that saw him paired up with American Gods' Orlando Jones in a storyline we're thinking went the Transformers "more than meets the eye" route – here's a look:
Law & Order: SVU season 20, episode 22 "Diss": SNOOP DOGG GUEST STARS — When a pop star is assaulted in her home, the SVU investigates the public feud between her rapper husband (guest star Orlando Jones) and a competing recording artist (guest star Snoop Dogg). Meanwhile, Fin's (Ice T) family ties to a suspect takes him off the case. Also starring Mariska Hargitay, Kelli Giddish, Peter Scanavino and Philip Winchester. Also guest starring Amber Stevens West (Dallas Monroe), L. Scott Caldwell (Jo Anderson), Deandre Leatherbury (Andreas Harper), Elizabeth Tate (Vickie Lewis) and Milan Marsh (Lexie Monroe).
https://www.youtube.com/watch?v=LavuTxGswa8