Posted in: CW, HBO, streaming, TV | Tagged: dcu, hbo max, preview, Stargirl, the cw, Titans
---
Stargirl/Titans Season 4 Crossover Set for April: What We Know So Far
So it looks like that DC's Stargirl/HBO Max's Titans crossover will be happening this April. Here's a look back at how we got here...
---
So it all started back in September 2022, when DC's Stargirl star Brec Bassinger posted to Instagram, "Omg, so crazy running into my friends in Toronto. Crazy coicindence. cRaZy. #dcstargirl Xo," and included an image of herself in the full suit along with Stargirl creator/EP Geoff Johns, Titans star Ryan Potter (Gar/Beast Boy) and director Eric Dean Seaton. That seemed to confirm unofficial set photos circulating on social media that showed a crossover was on the way between The CW's now-canceled series and HBO Max's soon-to-end streaming series. From there, it would have a number of teases and folks watching what they say whenever the topic came up (more on that below). But now, with Titans set to kick off its final run of episodes beginning April 13th, it looks like we have a date for when that episode will hit.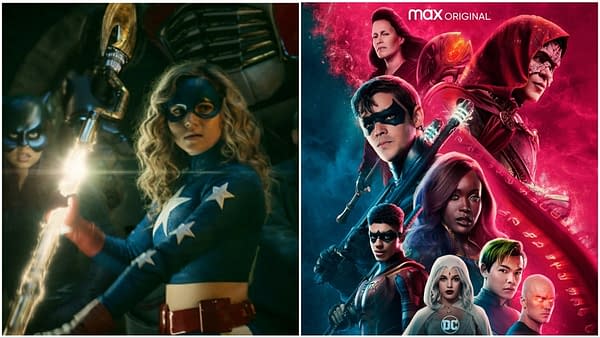 In a tweet posted shortly after the official trailer for the final episodes dropped, Seaton shared that the episode that was based on "the comic that made me want to be a storyteller" will arrive on our screens on April 20th:
HBO Max's Titans Season 4 / DC's Stargirl Crossover: How We Got Here
When asked by Collider back in November about the post and the rumors, Titans showrunner Greg Walker added a bit more fuel to the fire. "I left Toronto, and Geoff came up to work on episode 407, and then crazy stuff started happening. Geoff works in mysterious ways. I haven't seen the episode yet," Walker shared. "So I'm waiting to see exactly what's going on. But we'd be lucky to have Stargirl if we got her on our show. I'm a huge fan of the series and what Geoff has done, and Brec's amazing, so that's all I know. There is the kind of secret rogue units of Titans working without my knowledge."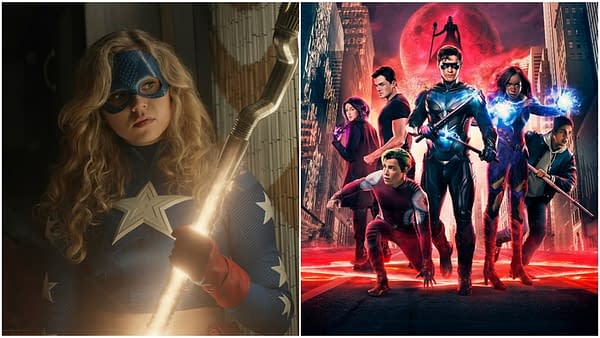 And then, it seemed like The Flash Podcast nearly got Johns to crack. Discussing the series finale with Bassinger and Johns, the show's creator & showrunner was asked about the growing buzz surrounding a possible crossover. "I will get in so much trouble at this point [laughs]. I can't say anything but, 'never the end.'" When the host attempted to rephrase the question to see if characters from DC's Stargirl could "live on" through shows like Titans or HBO Max's Doom Patrol, Johns apparently wasn't willing to take the bait, responding, "You didn't ask it differently enough, I'm sorry, I can't answer that! [laughs]." Of course, there's that matter of "Crisis on Infinite Earths" to consider, in which the ending showed Courtney/Stargirl set up on Earth-2 while the Titans are living on Earth-8 & the Doom Patrol family (another rumored crossover) on Earth-21. Start speculating now on how this could jump-start a very interesting streaming universe. Now here's a look back at Bassinger's post from September, where she dropped that ten-ton tease:
Eric Dean Seaton on Directing Season 4
September 2022 was a pretty big month because that's also when we learned that an upcoming episode of Titans was inspired by the famous New Teen Titans (Vol. 1) #8 "A Day in the Lives…" (written by Marv Wolfman with art by George Pérez, inks by Romeo Tanghal, colors by Adrienne Roy, and letters by Ben Oda, with Len Wein as editor). Offering glimpses into team members' lives outside of their superhero responsibilities, the episode features a story by Geoff Johns & Ryan Potter with a script from Johns & Seaton directing. Here's a look at Seaton's post signaling the end of filming and expressing his love & appreciation to the late Perez for being able to adapt a work that meant so much to him.
"Dear Mr. George Perez," Seaton began. "Over the past five weeks, I got to fulfill a dream I had since I first laid eyes on your co-creation [HBO Max's DC's Titans] so many years ago. Because of the amazing script by [Ryan K. Potter] and [Geoff Johns], I worked with some old friends (wonder who), a great friend who always wanted to be a superhero (yay for him or her), ushered in an iconic live action meeting (not the one floating around on the internet), paid tribute to you and some other special comic creators, and best of all, made some great new friends that I hope to have for the rest of my life. The episode was a mind trip ride of action, heart, growth, love, loss, pain, and tears. And because of all this, I was able to make good on my promise to put a big cinematic thank you on your co-creation and amazing life-inspiring work. I have so many photos of this universe (hint) that I will share when I'm allowed, but for now, here are a few spoiler-free ones."
And before he wraps, Seaton thanks "the wonderful people who made this lifelong dream a reality," thanking the cast, creative teams, executive producers, the production crew, the VFX team, the stunt team, and everyone else who helped bring the episode to life from the printed page. Here's a look at Seaton's post (including a nice selection of behind-the-scenes images):
"Hard to put into words what this one represents. I loved the ['Teen Titans'] comic as a kid and it all started with issue 8. I still have every issue [Marv Wolfman] and [George Perez] made. These stories were an eye-opener into my passion for storytelling. And knowing the visuals were created by a man of color made it all the more special. I would read this book and imagine what this artwork would look like in real life. Sadly, I never got to meet Mr. Perez before he passed. But I am going to put a big cinematic thank you on his co-creation and amazing life-inspiring work," Seaton wrote in a heartfelt Instagram post back in August 2022, sharing more about his personal connection to the comic book issue and series overall:
---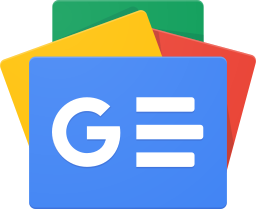 Stay up-to-date and support the site by following Bleeding Cool on Google News today!