Supergirl Season 3: Synopses for Final 2 Episodes Missing an Important Name
We already had images from the penultimate episode of Supergirl season 3, but they didn't released the synopsis. Now we have the synopsis for it and for the season finale all at once. And where they don't give much away, there are some subtle spoilers so be warned if you keep reading.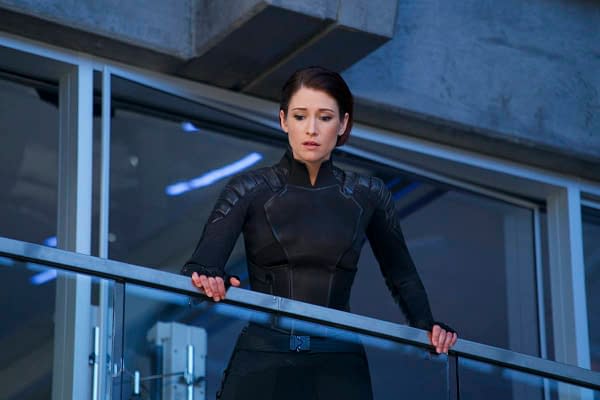 The 22nd episode of the season is called Make it Reign:
SUPERGIRL PREPARES FOR BATTLE – Supergirl (Melissa Benoist) learns the true depth of Serena's (guest star Anjali Jay) nefarious plans for Earth. Supergirl, Mon-El (Chris Wood) and Alura (guest star Erica Durance) must devise a plan to stop her before Serena gets to Earth. J'onn (David Harewood) prepares to say goodbye to his father (guest star Carl Lumby). Armen V. Kevorkian directed the episode written by Ray Utarnachitt & Cindy Lichtman.
And the season finale is called Battles Lost and Won:
SHOCKING SEASON FINALE – Supergirl (Melissa Benoist) and team take on Serena in an epic battle for Earth. Jesse Warn directed the episode written by Robert Rovner & Jessica Queller
Now we only learned of Serena (Anjali Jay) last week as part of the Argo City council, previously she was just known as the Dark Kryptonian. It seems like maybe she is the real big bad of the season having possibly sent the Worldkillers and having a plan for Reign. Notice that Reign is not mentioned in either of these two synopsis. Does Reign get defeated in the episode called Not Kansas, with two episodes left to go?