Yup, we're still waiting for Amazon Prime's adaptation of Garth Ennis and Darick Robertson's The Boys to grace us with an official second-season trailer and return date – is that so wrong? No – and thankfully, the fine folks at EW are offering us a preview of Aya Cash's (You're The Worst) Stormfront in the form of two exclusive preview images as well as thoughts from Cash and co-star Antony Starr (Homelander) on what her presence means to The Seven leader.
In the comic books series, Cash's Stormfront is a male character, a member of super team Payback – and representative of every nightmarish aspect of the Neo-Nazi agenda (think Thor of Shazam! going down a very dark path). Even scarier, his power levels put him on par with Homelander and Black Noir.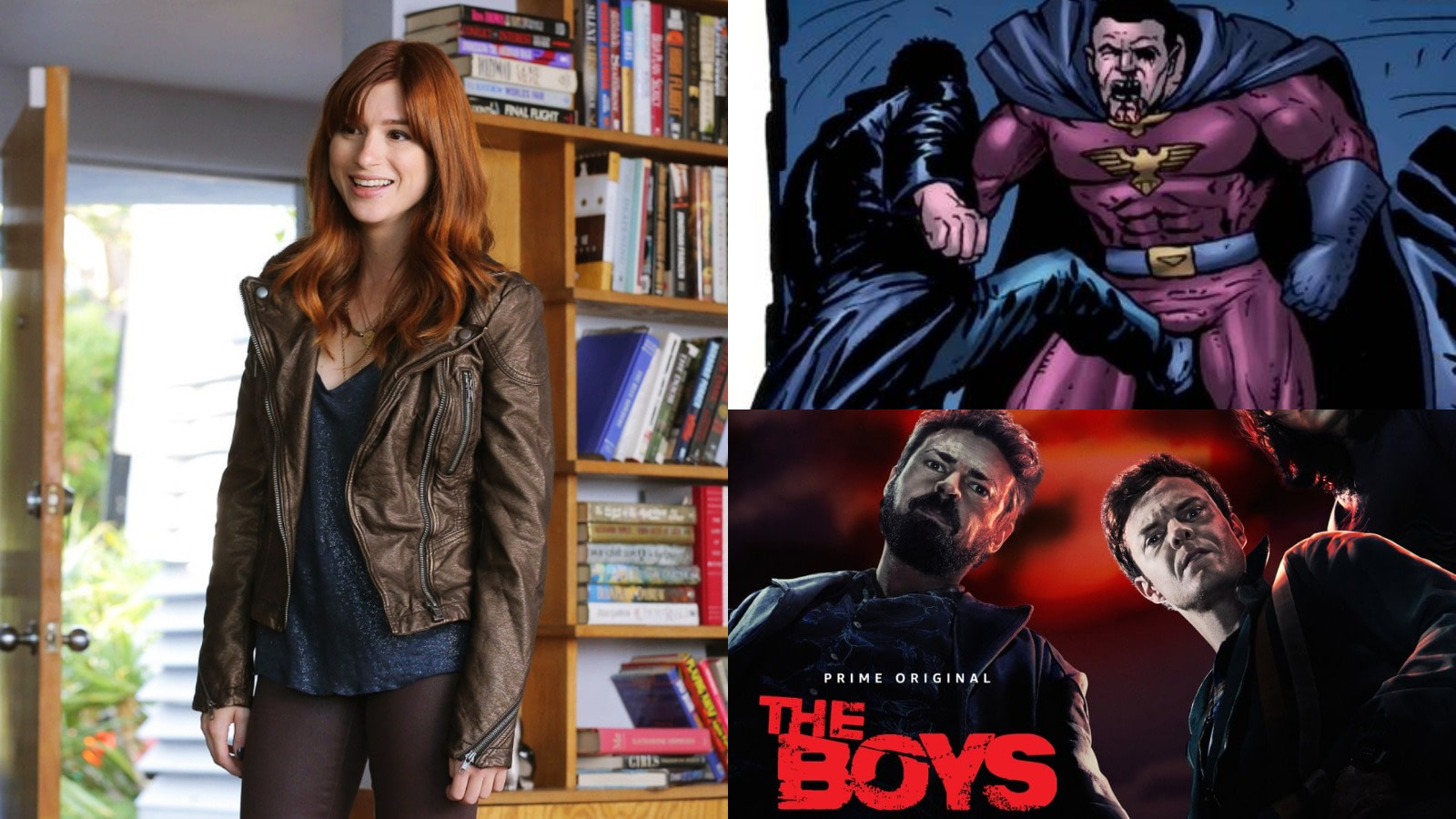 Clearly, changing the character's gender isn't the only difference viewers who are familiar with the comic book series should expect – and for Cash, this Stormfront is all about bringing anarchy to Vought's  – and The Seven's – front door:
"I think Stormfront is like a nuclear bomb that goes off in the Seven. Maybe nuclear bomb isn't the right word. We're in Chernobyl. There you go. It's a Chernobyl thing. I think she's here to blow up Vought. She's here to try to get Vought back to the original idea behind creating superheroes… And she can be quite the feminist. There's a lot of, I wouldn't say misdirect, but she also is a very empowered woman."
While Stormfront may be in the business of "destabilization", what Starr believes makes her the most dangerous to Homelander is her ability to use modern tools to her advantage:
"She's really social-media-savvy, where Homelander doesn't really have anything to do with that. Someone else is always running his accounts. He's almost like a Don Draper-era character and she's very young and new and fresh, and that's a massive challenge for him."
But it's not just the number of followers or "Likes" she has – Stormfront is a threat to Homelander in the power department, too – as Cash explains:
"He's [Homelander] used to everyone being scared of him. She matches him. That's not to say she doesn't understand his power and tiptoe around it sometimes, but she's also willing to challenge him. Ultimately, I think the dynamic between the two is terrifying and will change who Homelander is."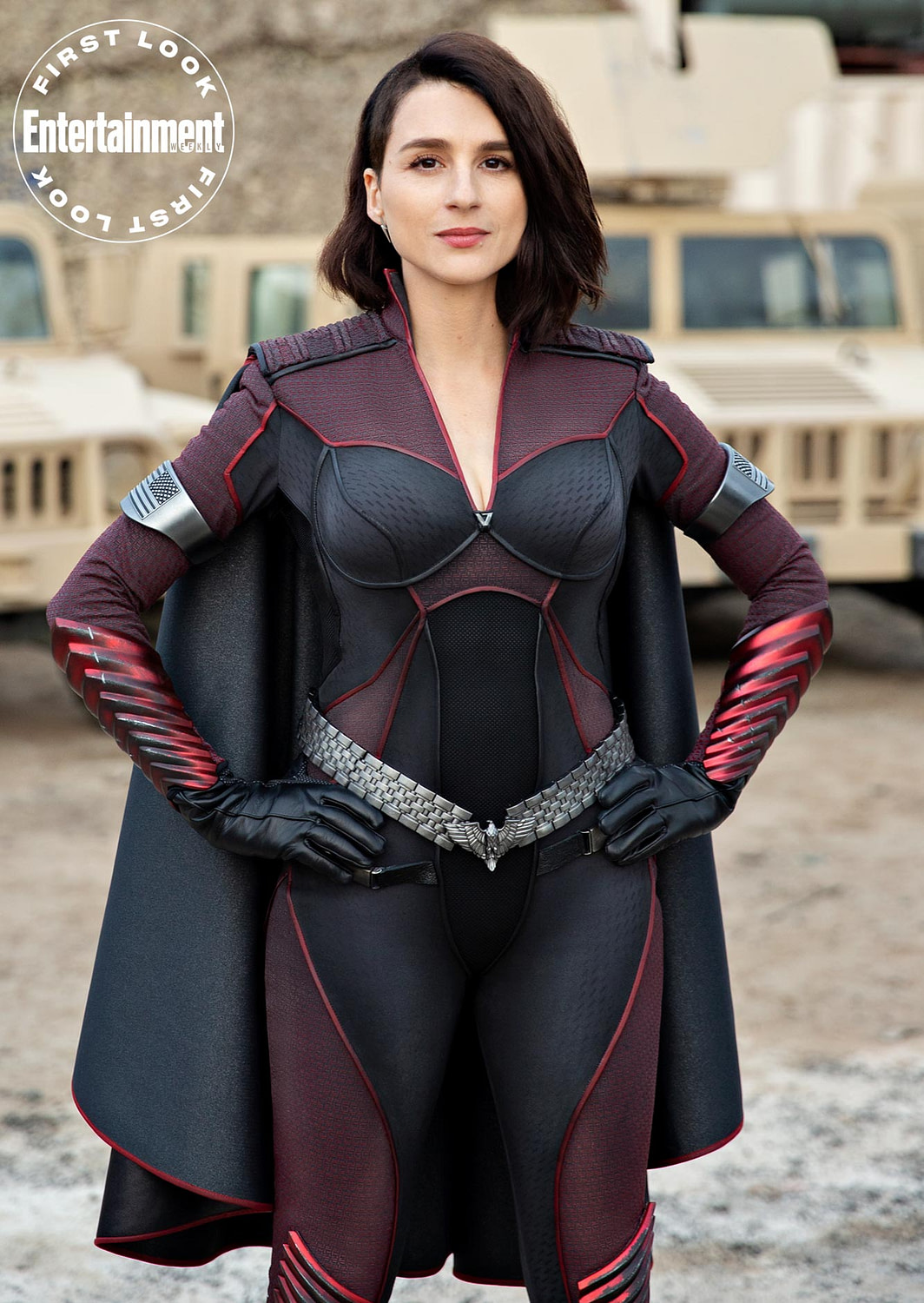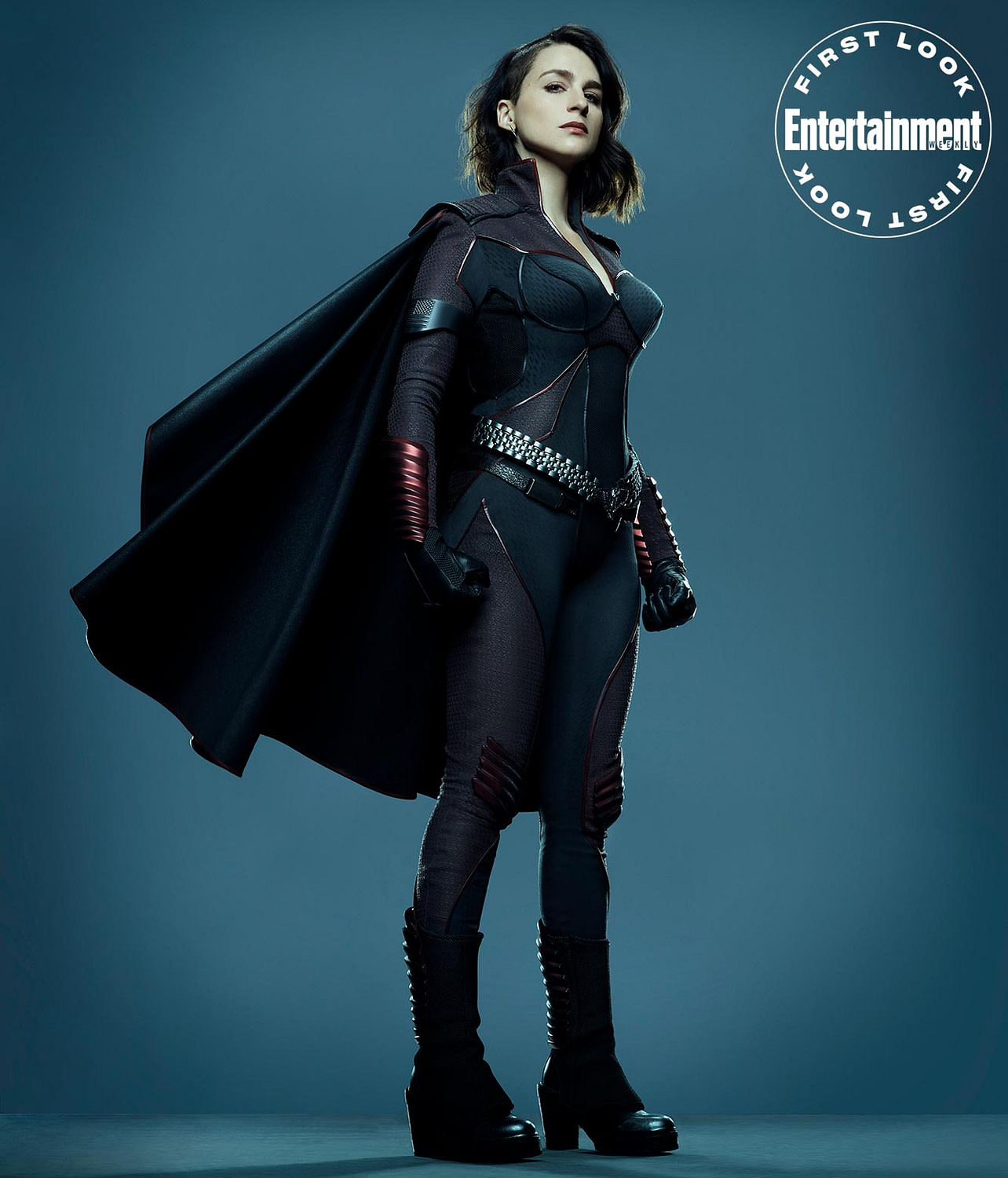 The following second-season teaser picks up where things left off last time – with a bloody Homelander (Antony Starr) meeting his son (???), followed by a bloody mess that finds A Train (Jessie T. Usher) not doing so well; Homelander taking on Starlight (Erin Moriarty); Mr. Edgar (Giancarlo Esposito) stepping up his presence; and The Deep (Chace Crawford) still trying to not be so shallow; a quick look at Butcher's (Karl Urban) good boy Terror, and more.