There was some blood on the ground when the dust settled in this weeks episode of The Gifted. This is a show where things are going from bad to worse on a pretty massive scale. However, while we knew one attack was coming, another one took us all a bit more by surprise. Entertainment Weekly got the chance to speak to showrunner Matt Nix and several cast members about everything that went down in this episode. That means we're getting into spoilers, so if you haven't seen the episode now would be the time to go somewhere else. .
.
.
.
.
.
.
.
.
.
.
.
.
The impending problem with this episode was the Purifiers staging an attack on the Morlocks. Clarice spent a better part of this attack using her portals to try and get as many people out as she could. The Morlocks tried to avoid a direct confrontation but Jace, who was leading the charge, was pretty adamant about it. There was a confrontation that meant plenty of the fighters within the Morlocks were killed right in front of Erg's eyes. Clarice held a portal open so he could escape with a child mutant who was left behind but just as she was about to cross through to safety, Jace pulled the trigger. It looked like she got shot in the back at least three times. John, who was standing by to help, can only watch in horror as her portal fades and Clarice falls to the ground, apparently dead.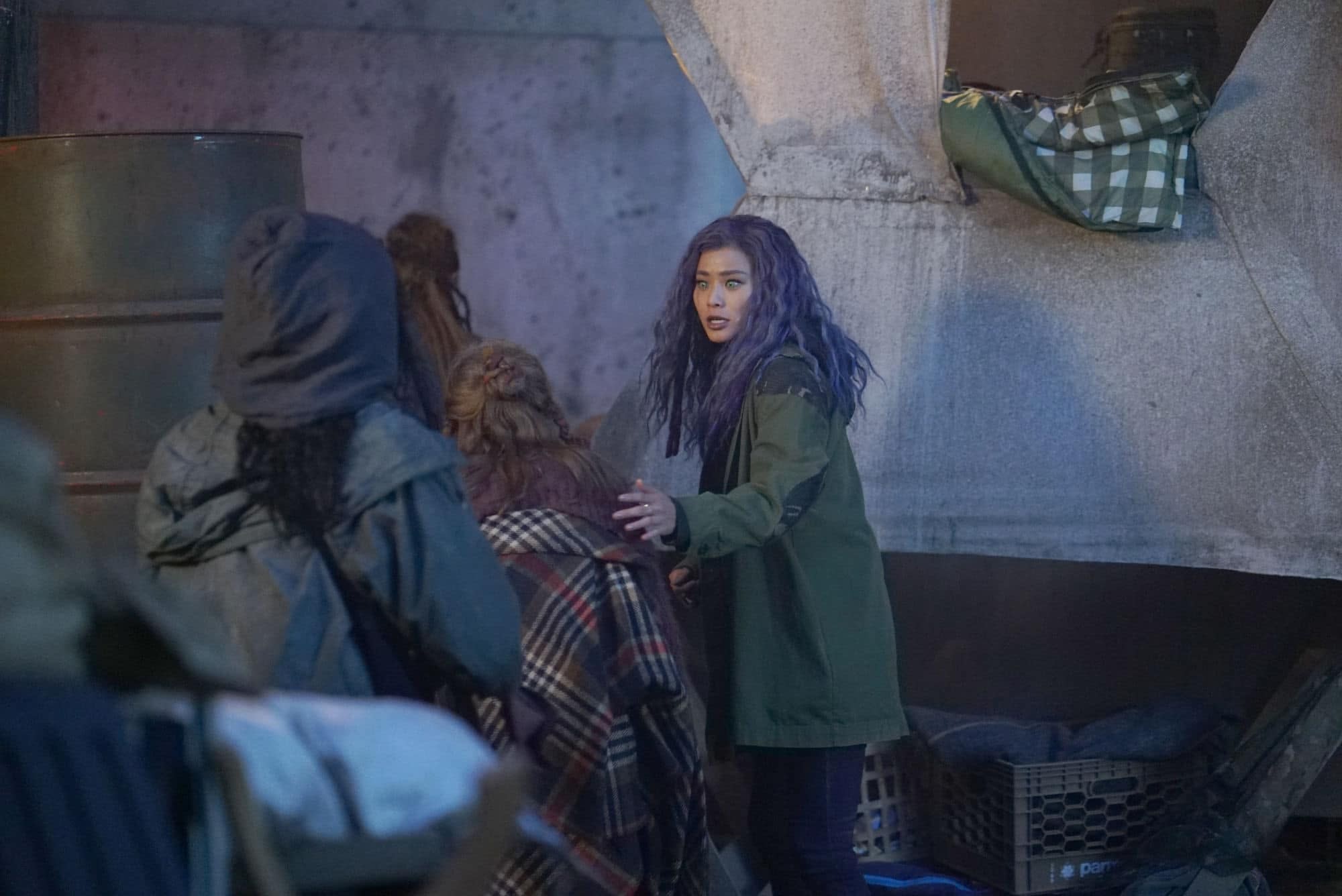 Although maybe not. This is a show based on comics and if there is one thing we know about comics it's that people don't usually stay dead–even if there is a body on the ground. Nix explained at the TCA panel that there is more to learn about what happened to Clarice.
"It remains to be seen exactly what happens with her," Nix said. "You see she disappears into the sort of vortex of the portals at the end. So there's more to learn about that, but yeah, that was definitely a bad day for Blink."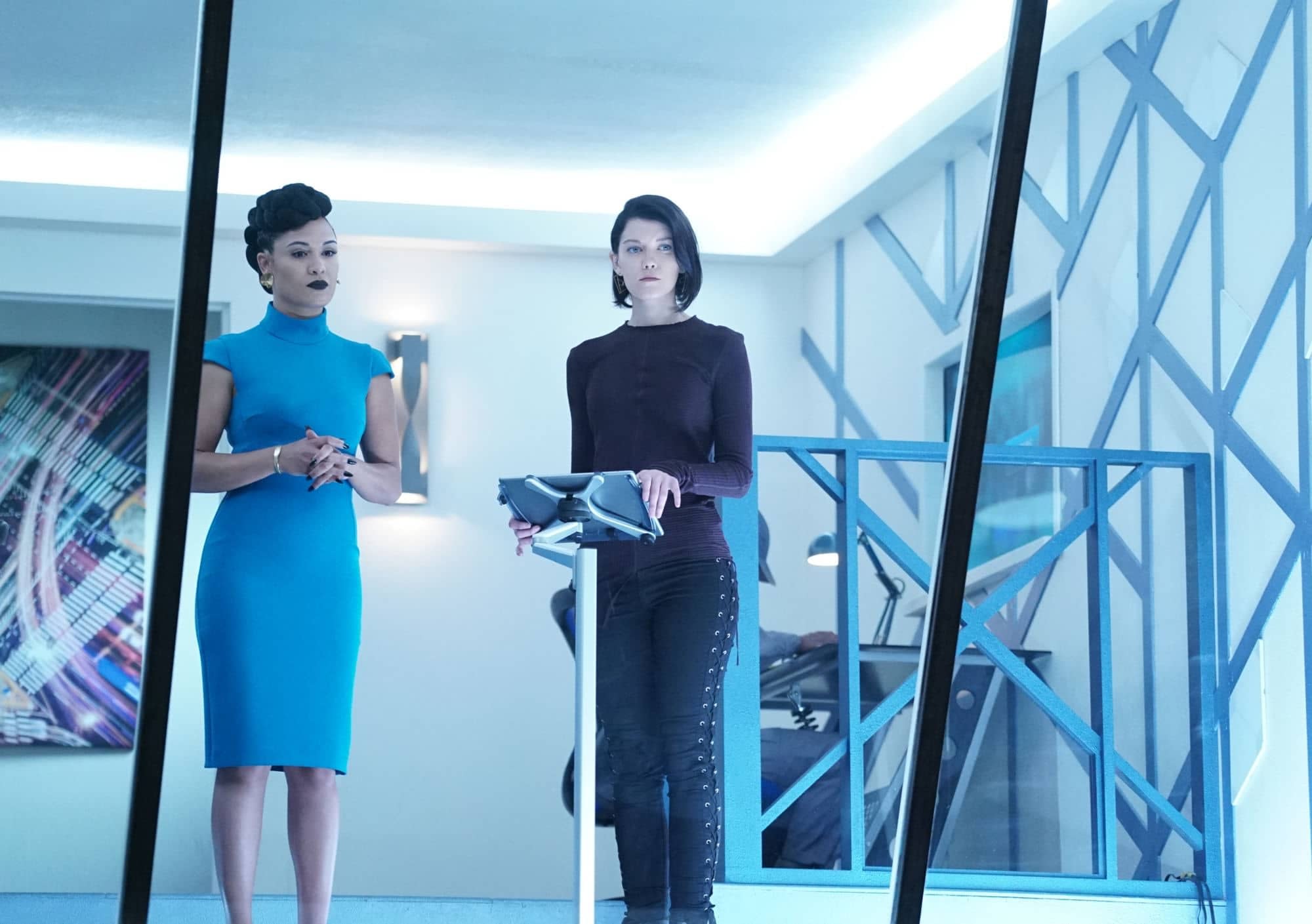 The Underground weren't the only ones who lost people. Reeva ups security when she figures out that Max is dead. In the end, it turns out that Reeva doesn't finally figure out that Lorna is the mole within the Inner Circle but instead believes it's Sage. When Lorna hacked into the security system she manipulated Sage's account to get in. That, combined with her mutation making it hard for the Frosts to read her, meant that Sage had no way of proving her innocence. Andy comes into Lorna's room and tells her that Sage has died and it is essentially Lorna's fault. Emma Dumont explained how Lorna is feeling following that revelation.
"Emotionally, she's obviously destroyed inside because her one and only friend [is dead]," Dumont said during the panel. "No, that's heartbreaking and it definitely was her fault. Literally the worst possible ramifications or consequences for what she did — I don't think what she did was bad. She was trying to save the world — and it happened in real life."
The death of Sage appears to be the last straw for Lorna as she is seen leaving the Inner Circle in the preview for the next episode. For the first time this season we have a shot of the entire Underground, minus Clarice, reunited for the first time. Whether or not it's going to be enough remains to be seen in these final two episodes.
Action-adventure family drama THE GIFTED, from Marvel, tells the story of a suburban couple whose ordinary lives are rocked by the sudden discovery that their children possess mutant powers. Forced to go on the run from a hostile government, the family joins up with an underground network of mutants and must fight to survive.
Created by Matt Nix, FOX's The Gifted stars Stephen Moyer, Amy Acker, Natalie Alyn Lind, Percey Hynes White, Sean Teale, Emma Dumont, Jamie Chung, and Blair Redford. It will air on February 19th at 9 PM.
Enjoyed this article? Share it!