Valerie Broussard, the Sultry Voice Singing on Your Favorite Shows
Back on January 1st, I posted the new trailer for the third season of Syfy's hit series The Magicians. The trailer was set to a very moody/creepy sounding version of the Police song King of Pain, which I used he Shazam app to identify as a cover by the talented Valerie Broussard. Interestingly, she saw the post and tweeted about it to her followers, including pointing out that I called her version creepy, something she considers a compliment. As it was intended.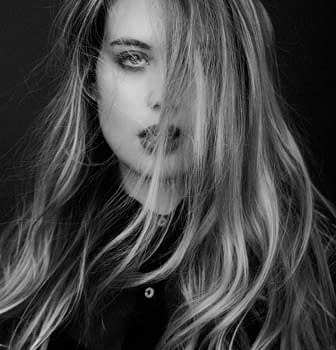 Today she has posted a video to Instagram showing her recording the version, and it seems that she recorded it, with Adrianne "AG" Gonzalez, specifically for the Magicians trailer.
Broussard also has a song she did with Klergy, Start A War, featured in the season premier of Riverdale and she performed a cover of the Roling Stones Paint It Black for the season premiere of Marvel's Inhumans. She's also had a song, Devil In Your Eyes, appear on the Fox series Lucifer and the song Cruel Intentions on the season 2 soundtrack. You can find more of her music here on Spotify.
Here is the full cover of King of Pain.