Watch: First Trailer for Genius Season 2 with Antonio Banderas as Picasso
The first season of National Geographic series Genius was good — Geoffrey Rush as Albert Einstein was inspired — and season 2 looks to be even better. As reported last year, Antonio Banderas will be playing Pablo Picasso in the later years of the troubled artist's life.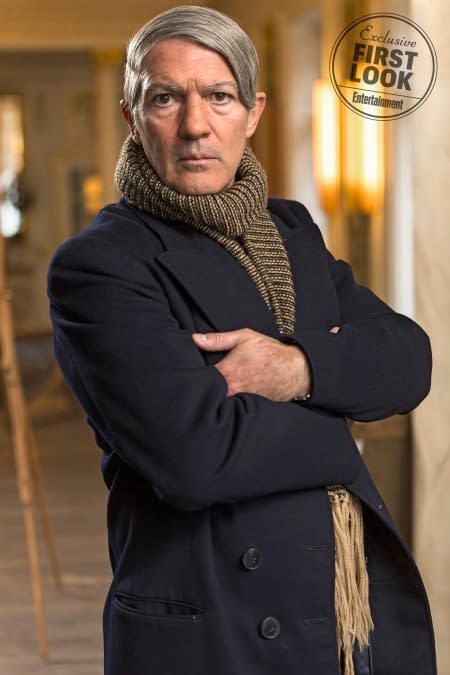 Today NatGeo released the first trailer for the season, featuring a look at Picasso and his ultimate pickup line to young women: "I want to paint you."
"The life story of Pablo Picasso has long since fascinated me and I have so much respect for this man, who also comes from my birthplace Málaga," Banderas said after being cast. "I am thrilled to work with National Geographic, Brian, Ron, Ken and the rest of the Genius team to tell an authentic story of one of the most innovative painters in the world."
Alex Rich (GLOW) will be playing young Pablo.
Produced by Ron Howard and Brian Grazer, the limited series is set to premiere on April 24th on NatGeo.