With last night's All Elite Wrestling Double or Nothing PPV in the record books, AEW has finally transitioned from a t-shirt company to a pro wrestling company, one that produced an actual event in a sold-out arena on PPV, with a TV show launching on a national cable network in the fall, and two former WWE champions on their roster. One of the things that stood out to me, checking social media and comment sections after the show, was how Double or Nothing resonated, particularly with newer wrestling fans (by which I mean younger than me, which to be fair encompasses a lot of people), as the greatest PPV they've ever seen.
AEW Double or Nothing was not the greatest PPV I've ever seen. Truth be told, there were a few issues with it, though all things that will work themselves out given time. The camera work sometimes missed notable moves throughout the night. Many of the undercard matches were hard to get invested in, due mostly to no weekly TV to build the stories. Good Ol' J.R. seemed a little confused as to the names of some moves on occasion.
But while I can't agree with the hyperbolic statement that Double or Nothing was the greatest wrestling PPV of all time, it certainly was a great PPV. All of the matches delivered on above-average quality or greater. All three of the main events were absolutely amazing. The use of Bret Hart — who has been waiting for two decades for a chance to really get even with WWE — felt right. Cody vs Dustin: holy freaking crap! The appearance of Jon Moxley, the wrestler formerly known as Dean Ambrose in WWE, after a brutal match between Chris Jericho and Kenny Omega, sent the message that AEW could really bring competition back to the mainstream of wrestling, which may have been the most important single factor in making Double or Nothing feel different than any other great non-WWE wrestling event, including last year's All In.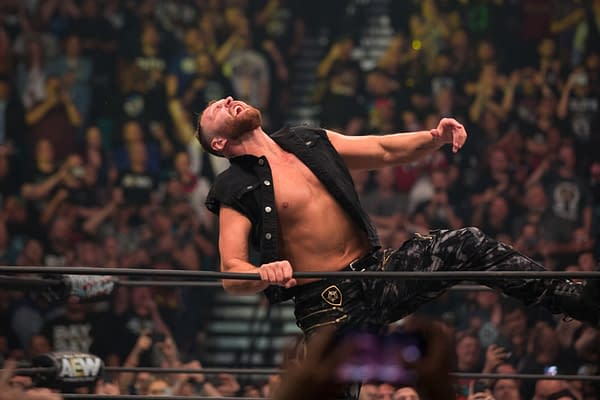 When I think about why so many fans on in the internet were raving about Double or Nothing as the best PPV they've ever seen, I realize that the reason is that anyone who started watching wrestling in the current millennium has never witnessed first hand what it was like for wrestling to truly be exciting on a major scale. Sure, there have been some fleeting moments over the years, but from the very day that WWE put its main competitor, WCW, out of business, things have been all downhill. With no motivation to take risks, every match, every show, became predictable. Predictability is boring. The ratings for pro wrestling on television have fallen nonstop since then. There are no major stars on the level of popularity and drawing power as the ones from the 1980s and 1990s. No, not even John Cena or Roman Reigns or even Brock Lesnar.
Sure, there has been great independent wrestling, and international wrestling, for years. The recognition of this, after all, is what made something like AEW possible in the first place. But all of it has been overshadowed by WWE, the corporate behemoth that was, for two decades, until last night, the only true "major league" of pro wrestling on a global scale.
I'm old enough — and this is not a brag, because being old is not cool — to have experienced the 80s wrestling boom as it happened. I was a kid then, but I watched the rise of Hulk Hogan as it happened. I saw the Mega-Powers explode. I watched Shawn Michaels kick Marty Jannetty through the Barber Shop window when it first aired on television. I watched WCW on Saturday nights on TBS at my uncle's house on one of those front projection TVs — the ones with the big red, green, and blue lights in the front — and debated with my cousin whether Hogan or Ric Flair was the best wrestler (and boy, was I wrong). As a teenager in the 90s, I hitched rides to Philadelphia to see ECW shows live, and stayed up until 2AM to watch their television show each weekend. I watched the NWO make mainstream wrestling cool again in WCW, and WWE take it to the next level (stealing both the wrestlers and "Attitude" of ECW to do so). Armed with a VCR to deal with simultaneously-airing Raw and Nitro, I watched the entire Monday Night Wars unfold in real time. I've seen all of the great wrestlers from the 80s through today wrestle in their primes.
So no, AEW Double or Nothing was not the greatest PPV I've ever seen. But it's the greatest I've seen in a long time, because, for the first time in nearly twenty years, wrestling, on a mainstream scale, actually feels exciting again. For the first time in decades, it feels like anything can happen on a pro wrestling show. It's a feeling I've missed. It's a feeling, I realized after reading comments on social media last night, that an entire generation of younger wrestling fans have literally never experienced. Last night, those fans finally got what they deserved.
Think about it. I've watched wrestling for nearly 40 years. For as long as I can remember life, I can remember wrestling. Of course I'm a pro wrestling fan, after all of that. Who wouldn't be? But for someone who started watching wrestling when John Cena, no disrespect to him, was its biggest star, or god forbid even after that? To still manage to become a wrestling fan in one of the industry's darkest prolonged eras from a mainstream perspective? To seek out independent wrestling that isn't airing on a national TV network each week and become a fan of that, and by supporting it the way they have, to enable AEW to rise up and offer another mainstream option once again? Now those people are the true wrestling fans. I had it way too easy.
This was only the first step, and AEW has a long way to go if they want to usher in pro wrestling's next great era. But for the first time in a long time, it feels like there's a possibility that can happen. For now, that'll do.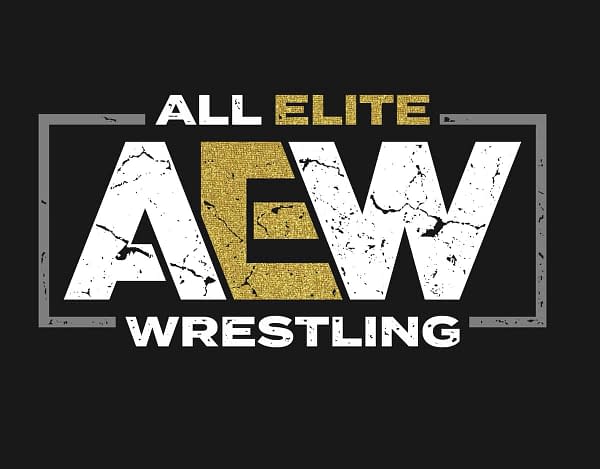 Enjoyed this article? Share it!