'Buffy The Vampire Slayer' TV Series Cast Celebrates 22nd Anniversary
It's been 22 years since we met the band of lovable warriors from Sunnydale High in Buffy: The Vampire Slayer television show.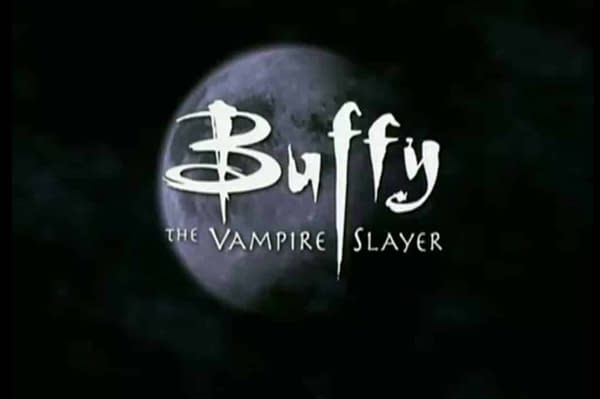 The series premiered on March 10th 1997 on The WB, five years after the success of the theatrical film of the same name with Kristy Swanson and the late Luke Perry. The story followed a band of high schoolers led by a cheerleader-turned-supernatural-chosen-one Buffy Summers (Sarah Michelle Gellar) fighting the persistent dark forces from Hellmouth. The show completed in 2003 on UPN (Now The CW).
Numerous cast members posted on social media commemorating the anniversary of the show's premiere with fan responses to the "Scooby" gang, affectionately nicknamed after the Hanna Barbara animated series Scooby Doo, which Gellar starred in the 2002 live-action adaptation.
Gellar talked about how she auditioned to be Cordelia numerous times, while Charisma Carpenter auditioned for Buffy. Gellar ended up cast as Buffy while Carpenter played Cordelia.
"Clearly March is a huge month in my life. 22 years ago today, the show that changed my life, debuted on a little known network, the wb. To everyone that took a chance on me and this show, thank you. And to all the fans, that watched from the beginning and to those just discovering, thank you for keeping this show and this character relevant. I am eternally grateful to be your chosen one. (Even though I was originally chosen to be Cordelia lol)"
Gellar found moderate success on film and remained active doing guest appearances and voiceovers. She even returned to her soap roots in a 2011 episode of All My Children. Unfortunately, she yet recreated the success she's had on Buffy.
David Boreanaz, who played Angel, also posted about the occasion giving his first major break on TV. A recurring character in the show's first season, the show elevated him to featured cast in season's two and three before getting his own spinoff in 1999 called Angel, lasting five seasons on the WB. He continued making occasional appearances on Buffy in the latter half of the show's run. Following Angel, Boreanaz continued his TV career starring in Bones (2005-2017) and SEAL Team (2017-). He posted his support for vampire-kind on his Instagram.
On this date in 1997 Buffy the Vampire Slayer premiered. Happy 22nd to all the Vampires out there…I salute you! #Angel Vampires rule…Slayers drool. #Angelus @sarahmgellar
Nicholas Brendon, who played Xander Harris, made appearances on TV and direct-to-video films, most notably on TV's Criminal Minds. He asked fans for their favorite top 10 episodes of the franchise on Twitter.
Name your top 10 Buffy The Vampire Slayer episode's and I'll reveal mine later today.

#BuffySlayDay #NickyBrendon #NicholasBrendon
Carpenter moved with Boreanaz to Angel in 1999 after her start on Buffy. She also made numerous TV appearances most notably on Veronica Mars, Greek and The Lying Game. Her most high profile role was in The Expendables and The Expendables 2.
She wrote a brief tribute on Instagram.
Happy 22nd Bday to us #BTVS
You can stream Buffy and Angel on Hulu and Facebook watch. What's your favorite Buffy/Angel memory?