Posted in: CW, Opinion, Preview, streaming, TV, TV | Tagged: dc studios, dcu, hbo max, james gunn, opinion, peter safran, superman & lois, the cw
---
Will Superman & Lois Leap The CW In A Single Bound Over to HBO Max?
Superman & Lois has another season or two to go, but where will it end up? HBO Max? Another WBD network? Does it even need to leave The CW?
---
Heading into the new year, there was a ton of speculation surrounding the Tyler Hoechlin & Elizabeth Tulloch-starring Superman & Lois, and it's long-term future. Not that the show hasn't grown increasingly popular, but its fate was left in the hands of much bigger players playing much bigger (and costlier) games. On the The CW front, new majority owner Nexstar is looking to take the network in a different (and, by their own admission, cheaper) direction. With only a limited number of current projects making the cut with new ownership (and All-American already claiming one of those spots), the show's prospects on The CW moving forward looked shaky, at best. And let's not forget that Superman & Lois isn't exactly an inexpensive show to produce, another thing that Nexstar does not want to hear.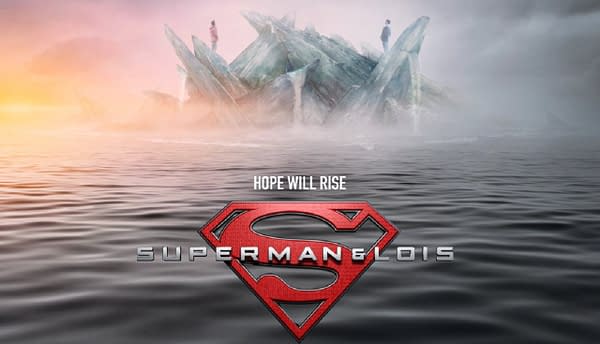 And then there was the even bigger matter of DC Studios co-heads James Gunn & Peter Safran and how the series would fit into their visions of a new DCU. Thankfully, the duo has some words of relief for fans on the same day they rolled out the first phase of films & series, saying that they expect the series to run for "one or two more seasons." Gunn added, "It's a show everybody likes, so it's going to keep going for a little bit." With Superman: Legacy still a few years away, it makes perfect sense to keep a show running until then that represents the character & franchise so well (and does really well with the viewer demos) so that stays stuck in the hearts & minds of the fans. But where would those remaining seasons air? HBO Max? Another network under Warner Bros. Discovery's (WBD) umbrella? Or maybe, it doesn't have to leave The CW?
Now this is where it could get interesting. Kicking things off, HBO Max would make the most sense because it would bring more DCU-related content to the streaming service and – really? Isn't that what it's kinds there for? In fact, I'm hoping that Gunn & Safran make sure that any Arrowverse or Arrowverse-related series get a special hub on HBO Max to give those series the proper respect that they're due. Then again, maybe you use the series to boost one of the linear networks? From the looks of things, WBD isn't trying to figure out what to do with truTV, TBS, and TNT. Whichever one is left after the smoke settles (and with a name change, I'm assuming) would receive a nice boost getting a series like Superman & Lois to help spearhead it. But why would the show even have to leave The CW? If we're talking only "one or two more seasons," WBD could shoulder most of the cost and pretty much "rent space" on The CW until it ends its run. My only question mark about that is how it would benefit WBD to do that, where they would end up giving away a show to a network it recently divested itself from (though holding a very minor stake). Stay tuned!
Superman & Lois Season 3: Here's What You Need to Know
Returning on March 14th, the third season of The CW's Superman & Lois opens weeks after Superman's blowout defeat of Ally Allston. Clark (Hoechlin) and Lois (Tulloch) are now working at the Smallville Gazette together and enjoying small-town life. But the Kents' romantic bliss only shines a light on how isolating "the secret" can be as Chrissy (Sofia Hasmik) struggles to balance a new love interest and her friendship with Lois. However, Lois' own work-life balance is put to the test when an undercover assignment reveals a deadly foe that promises to change the Kent family forever. Superman would move heaven and earth for his family, but with a villain this merciless, even that might not be enough.
Meanwhile, the Kent boys find themselves being pulled in opposite directions as Jordan (Alex Garfin) discovers what a superhero identity really means and Jonathan (Michael Bishop) searches for purpose beyond the football field. Amid all this upheaval, John Henry (Wolé Parks) is haunted by his doppelgänger's past, leading to dangerous consequences for him and Natalie (Tayler Buck). Lana Lang (Emmanuelle Chriqui) and Kyle (Erik Valdez) redefine their family post-separation, while Sarah (Inde Navarrette) explores what the future holds for her and Jordan now that she knows the truth about his powers. Having learned the hard way that no one else can be trusted to work with Superman, General Samuel Lane (Dylan Walsh) reclaims his post at the Department of Defense, only to face his own conflict in working with his grandson, Jordan. Also joining the cast this season are Michael Cudlitz (The Walking Dead) as Lex Luthor and Chad L. Coleman (The Orville) as Bruno Mannheim.
---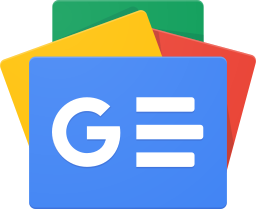 Stay up-to-date and support the site by following Bleeding Cool on Google News today!