"The Good Place" Season 4 "Help Is Other People": The Experiment Ends… [PREVIEW]
On this week's episode of NBC's The Good Place, "Help is Other People", we get a look at… the end of the experiment?!?
That's right – in a sneak preview we see Michael perform an old school Earth magic trick where he turns a dollar into…three quarters? Underwhelming!
Janet totally agrees – and it was supposed to be four quarters. Because that equals a dollar. But did anybody care he made a great pun about change? No! What a bummer for him.
"The Good Place" season 4, episode 7 "Help Is Other People": On the last day of the experiment, Chidi is faced with one final ethical dilemma.
But! If this is correct, it means we see the last hour of the one year experiment this week – I would have thought they would stretch that out until closer to the end of the season. I guess they have way more tricks up their sleeves than I thought if we still have that much more story to go – and I can't wait!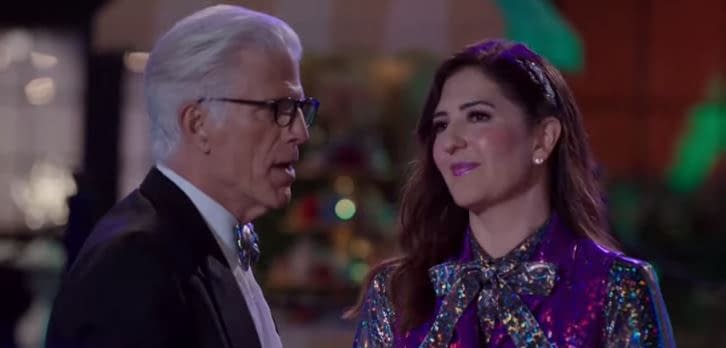 Seriously, hop on the hype train because the excitement is real. So – this means we can take bets now: do you think the three new test humans have sufficiently changed enough to deem the experiment a success and keep our favorite humans and demon from being tortured for all eternity? After last week's episode, I'd say the odds are pretty sketchy – especially if it's an "all or nothing" type situation.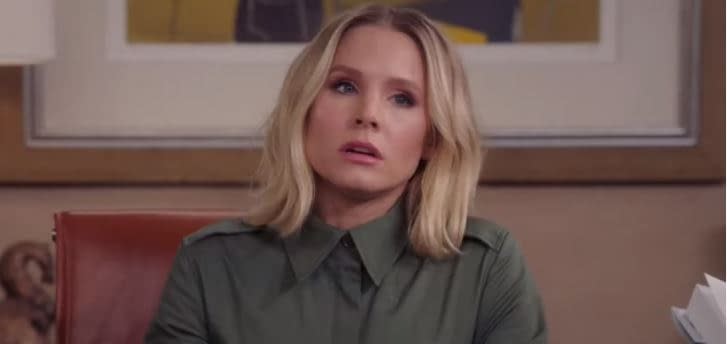 So, what is the fate of our new humans and our favorite soul-squad humans on "team cockroach"? Tune in to The Good Place this Thursday on NBC to find out!
From creator Michael Schur comes a unique comedy about what makes a good person. The show follows Eleanor Shellstrop (Kristen Bell), an ordinary woman who enters the afterlife, and thanks to some kind of error, is sent to the Good Place instead of the Bad Place (which is definitely where she belongs). While hiding in plain sight from Good Place Architect Michael (Ted Danson), she's determined to shed her old way of living and earn her spot.

Over the course of season three, Michael and the team decided to try to fix the outdated points system after discovering that nobody has entered the Good Place for over 500 years. They convinced the Judge (guest star Maya Rudolph) on the idea of setting up a new neighborhood in the Medium place to see, once and for all, if humans can improve themselves.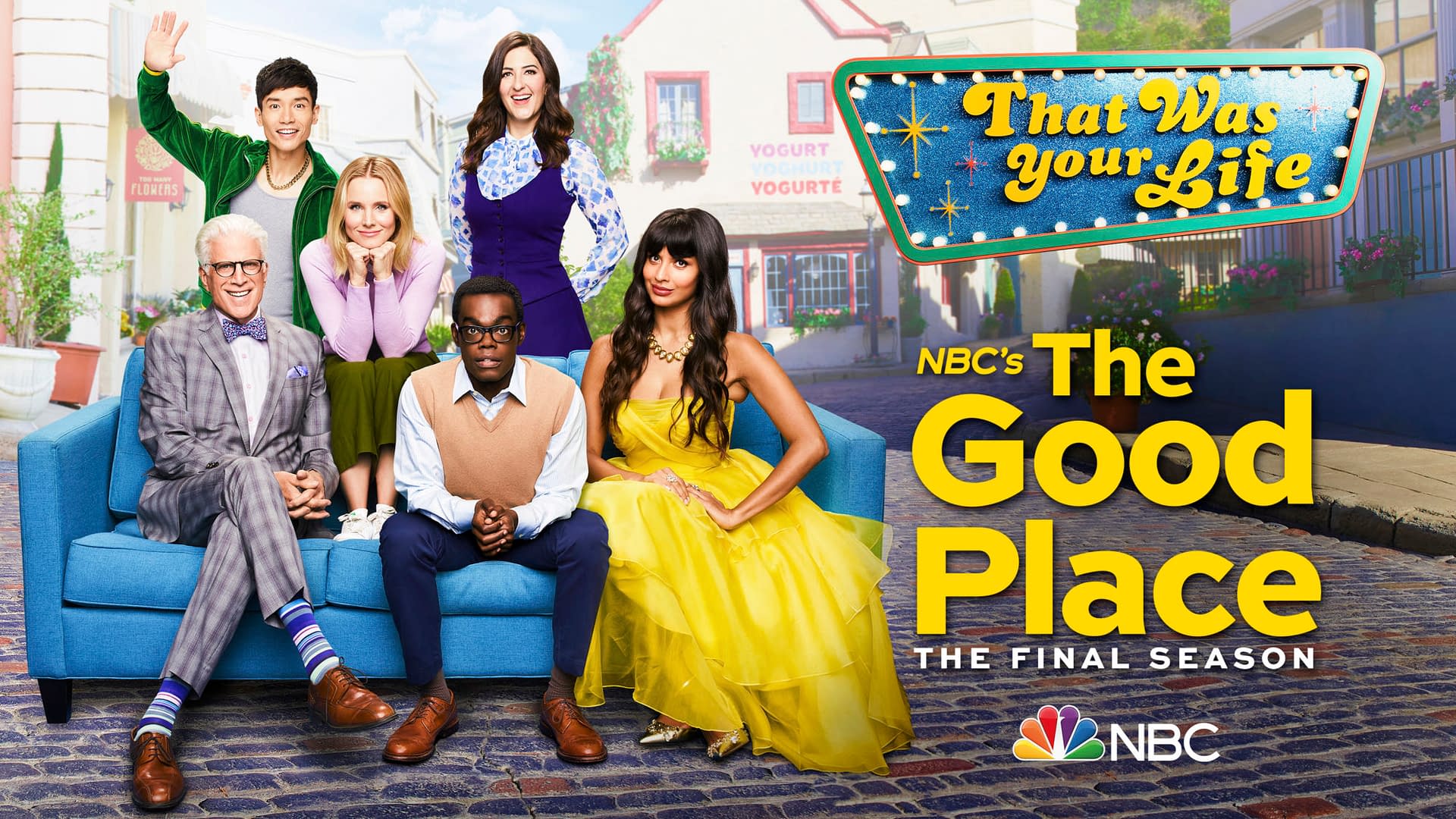 The plan is set in motion and four new test subjects, chosen by Shawn (guest star Marc Evan Jackson) and the demons, populate the area with Michael and the group overseeing the experiment. Unfortunately for Eleanor, she is forced to assume the role as Architect, following Michael's sudden breakdown, and must also deal with the repercussions following Chidi's (William Jackson Harper) decision to make the ultimate sacrifice and have his memory erased.

Also seeking redemption is elegant Pakistani-British socialite Tahani Al-Jamil (Jameela Jamil) and dance-obsessed Floridian Jason Mendoza (Manny Jacinto). They are aided by Janet (D'Arcy Carden), a human-esque repository for all the knowledge in the universe.