Dominic Cummings Quotes French Super Heroes PJ Masks Rather Than Great British Heroes
He was portrayed by Benedict Cumberbatch in the Channel 4/HBO drama Brexit: An Uncivil War. Could Chief Brexiteer Dominic Cummings, the senior advisor to Prime Minister Boris Johnson have let to all go to his head? And maybe confused himself with other Cumberbatch screen portrayals of Sherlock Holmes or Doctor Strange?
This morning, when being doorstepped by journalists over his former opposition to the HS2 railway project, approved by the government today, he responded saying "The night time is the right time to fight crime. I can't think of a rhyme." When asked if he has lost his influence on the HS2 project added: "I think we need PJ masks on the job. PJ Masks. They're your guys." It's clear what he has been watching with his young son on Disney Junior or Tiny Pop.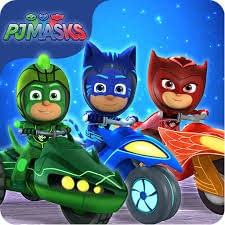 PJ Masks is a French kids cartoon based on the Les Pyjamasques book series by Romuald Racioppo. It features superheroes who fight crime in their nightwear to keep it from ruining people's days. Their catchphrase when planning to go fight their enemies is "PJ Masks, we're on our way. Into the night, to save the day!" Their base is hidden in a totem-like structure in the park, called their "HQ", which also houses a crystal that grants them their abilities. When the villains are defeated, their victory catchphrase is "PJ Masks, all shout hooray, 'cause in the night, we saved the day!" Amaya, Greg, and Connor become the fictional superhero team PJ Masks when night falls in order to fight enemies and rivals such as Romeo, Luna Girl, Night Ninja, as well as Motsuki, The Wolfy Kids and Octobella to keep them from ruining people's day. Amaya becomes Owlette (an owl), Greg becomes Gekko (a lizard), and Connor becomes Catboy (a cat).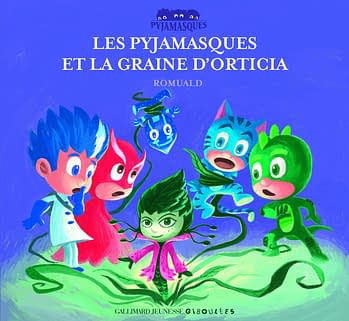 But given Cummings close links to Brexit, could he not have found a British kids cartoon to quote? Danger Mouse? Super Ted? Bananaman? What superheroes will Dominic Cummings quote tomorrow? Watch the exchange – and pundit reaction, on BBC Politics Live earlier today,
And the video remix from Guido Fawkes…